Motorola's highly anticipated updates to the Moto G and Moto X are set to be unveiled today at an event, held simultaneously in London, Sao Paulo and New York. The keynote starts at 1PM GMT, which is just an hour from now.
One of the worst kept secrets lately, the Motorola Moto G (3rd gen) has been the star of numerous leaks, and if that wasn't enough, a functional unit appeared in a hands-on report, benchmarked too. Few details remain unconfirmed so far, among them the alleged $180 price, and hopefully that mystery will be no more, once the phone gets official.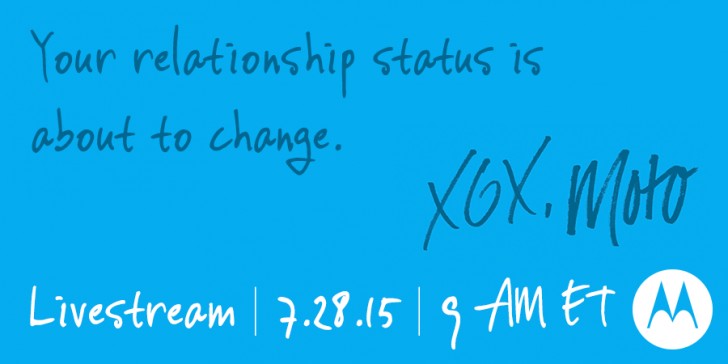 The other expected release is the Moto X (3rd gen) and that one we know pretty little about. Speculation can easily lead us to a Snapdragon 810 chipset, but there have been rumors pointing in different directions when it comes to screen size and resolution, RAM, camera, the lot.
Now, those two may be all that gets announced today, but Motorola's event teasers, signed "XGX Moto", suggest there may even be a couple of Moto X devices. Of course, we could simply be overly enthusiastic.
Either way, the event will be broadcast live, and you are more than welcome to follow it here:
?
Really not possible? I'll that on Shaq
?
I already dislike Motorola from lenovo buy them.. Now, I want monitoring and follow " what is next? How lenovo develop motorola??..
?
what no moto 360 2 ? I am disappointed !! I can't wait any longer !! Going to buy the lg g watch urbane instead !!