Motorola is to about start its press event, where the company will be announcing the Moto G smartphone and you watch things unfold live here.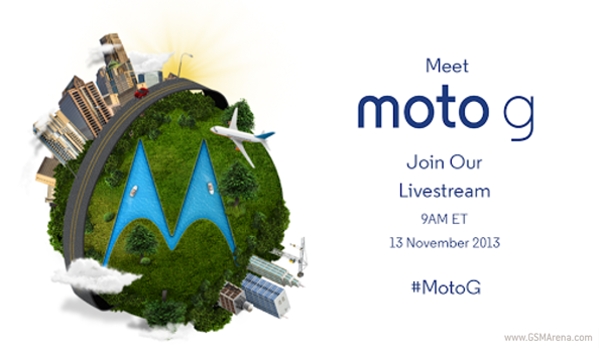 Motorola Moto G has already appeared numerous times and has left little to the imagination. Still it will be exciting to see if Motorola has another ace up its sleeve.
The press event is scheduled to begin at 2PM GMT (9:00 AM ET), and you can watch it right here without having to leave our site.
m
"Gorgeous photos"? With Moto G? Comon, Motorola, you know that the camera of the Moto G is somewhat below average. I really appreciate your efforts to provide a good phone for a shocking price, but you made some wrong decisions for your use...
s
i think customers want a card slot not a flip cover or speaker by jbl...think bigger next time motorola...
C
Applause to Motorola. Very convincing message on the price and software with gola of keeping it near stock with very minimal customizations and duplicates which Samsung is guilty of with the Note 3.
ADVERTISEMENTS