After Nokia's impressive event, it's now time to focus our attention on what Motorola and its On Display event in New York.
This is the first press conference Motorola is having since the company was acquired by Google, which makes it all the more interesting to see what will be announced.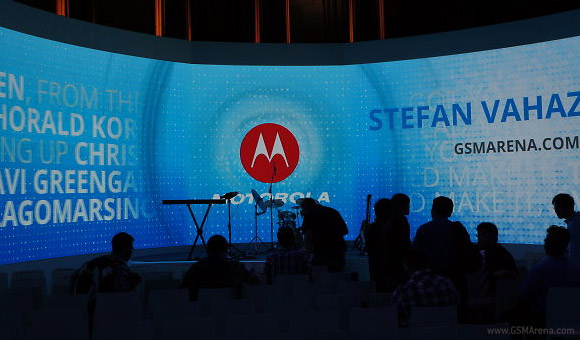 So, grab a drink, take a comfortable seat and tune in to the live stream below. As you can see, Motorola is already using the perks of being part of Google by using YouTube to stream its event worldwide.
Update: The event is now over, but if you missed you still have a chance to check it out here.
R
Ya I understand, they should have made sure it work in the demo- because motorola in not in a great position in the market currently. Would prefer opera anyday over chrome :)
M
It didn't work - most likely due to what they said - on first attempt. It's not unheard of the either a wi-fi or a 3g/4g data connection can give you a hard time for a few seconds. The second page worked just fine. I hope Chrome will get some be...
R
So finally the chorme(the fastest browser) didnt work even in demo :|... Good job motorola
ADVERTISEMENTS