The test WP7-driven Samsung Taylor has just made it to the headlines once again. And this time, while posing for the camera, it demonstrates the upcoming copy-and-paste functionality, which is supposed to ship as a first major Windows Phone 7 software update.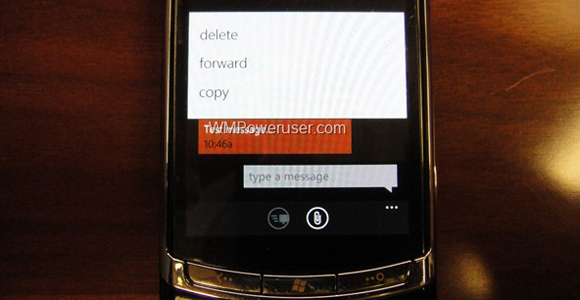 Microsoft promised to bring copy and paste to the Windows Phone 7 and according to the following images and the video below them the company sure knows how to keep its promise.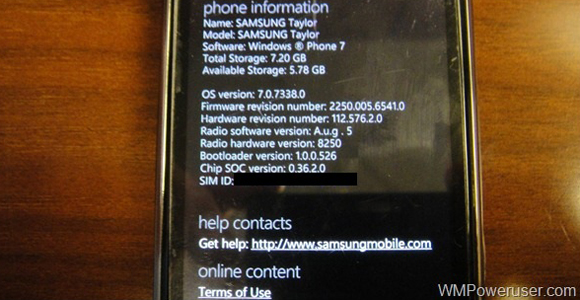 As you can see, the rumored Omnia HD-like Samsung Taylor with the WP7 build 7.0.7338.0 on board features copy and paste. And it works like a charm:
Rumor has it that the MASSIVE update of the Windows Phone 7 is arriving in January 2011 so you'll soon be able to get copy and paste (as well as multi-tasking, who knows) up and running on your WP7 handset.
d
and that is how you copy and paste windows phones
d
No system-wide file manager No Bluetooth file transfers No USB mass storage mode Limited third-party apps availability No Flash (nor Silverlight) support in the browser Too dependent on Zune software for file management and syncing ...
J
I'll spend my money on that "crap" as you said! Watch this "crap" take over the others slowly. The iPhone 1st version wasn't that great too. But Ms has got a dedicated team which will listen to users unlike other companies. I wo...
ADVERTISEMENTS