Waze has received its first big update since Google acquired it. The design has been altered, the user experience simplified, and, perhaps most importantly, battery consumption has apparently been improved.
The new version, Waze 4.0, is already available for iOS in the iTunes App Store. Unfortunately it's not yet out for Android, that is however bound to happen at some point in the future.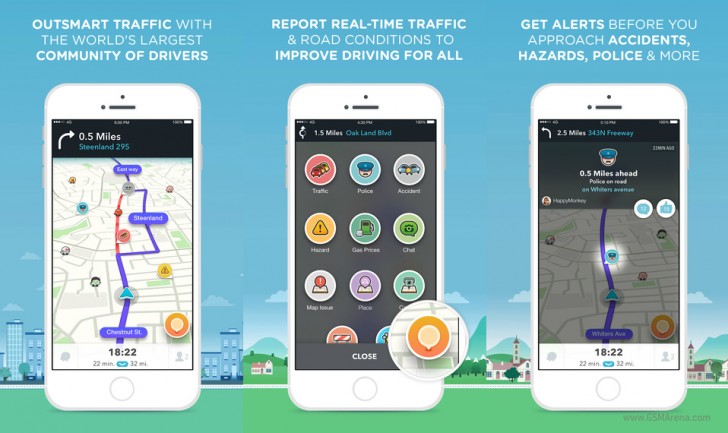 Waze now requires less taps to access most of its features. The left button reveals the navigation menu and all your frequent and favorite destinations, while the right button gives you quick access to your contacts, letting you easily send your ETA, directions, or your location.
The reporting menu has been redesigned too, and it's now right on the map in the form of a big orange button. It's faster than before and features even bolder, color-coded categories.
Finally, Waze now offers you reminders to leave on time for upcoming appointments based on traffic conditions, if you sync Waze with Calendar. This works if you then add street addresses to your event locations.
D
Sadly, this is pretty common. Other developers are the same, first comes iOS then Android and then maybe WP.
?
its already available for android (also for WP i think).. have no idea what you people talking about google betraying android... just do a little research (or think about it a little) before saying this kind of statements.