The LG Prada 3.0, the third phone to come from the partnership of the two companies was presented at a special event in London tonight. As we reported earlier, the LG Prada 3.0 is a beefed up droid with more than decent looks, which should appeal to men and women alike.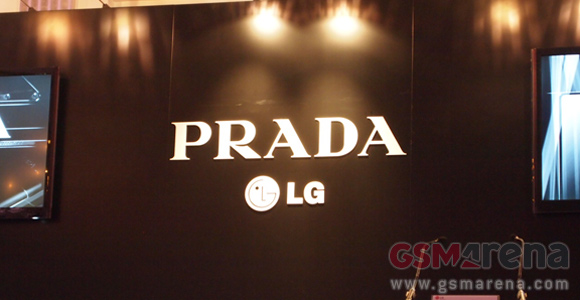 Under its fashionable suit, the Prada 3.0 isn't anything short of a powerful smartphone with its 1GHz dual-core Cortex-A9 CPU, 1GB of RAM, 8MP camera and the bright 4.3 NOVA display touting 800 nits brightness. Naturally, the device will also feature GPS, Wi-Fi, Bluetooth, HSPA+ and FM Radio.





Live photos from the LG Prada event in London
But the LG Prada 3.0 is not only for go and no show. As this is a Prada device, the fashion company has put a lot of effort for their latest smartphone to look the part. The device boasts an extremely thin profile of mere 8.5mm and a special leather-looking plastic covering the back cover called Saffiano.
The phone also comes with a bunch of interesting accessories. One of them is an MHL adapter which also doubles as a kick stand. Other accessories include headphones and bluetooth headset, which you can see from the photos below. Later on a docking station will be available as well.





LG Prada 3.0 accessories live photos
And now here is how the Prada phone looks like in hand.
We also shot a juicy video of the Prada 3.0's user interface. Head over to our blog to check it out.
Expect the Prada smartphone to hit South Korea and Western Europe in January 2012. Unfortunately, prices are still not available, but an update to Ice Cream Sandwich is expected to arrive some time next year.
R
Ya.. Apple stole it.. As usual!!
D
the first touchscreen phone? really? I think it should be "the first capacitive touchscreen phone"
C
yes.. LG Prada phone was the world's 1st touch screen phone..wheather many people know it or not, Iphone is not the first.
ADVERTISEMENTS