Hola from Barcelona! We've made it to the capital of Catalonia and we are getting ready to bring you the best and most detailed coverage possible. The MWC starts on Monday, but Nokia, Samsung and Sony Ericsson should start with the announcements tomorrow evening.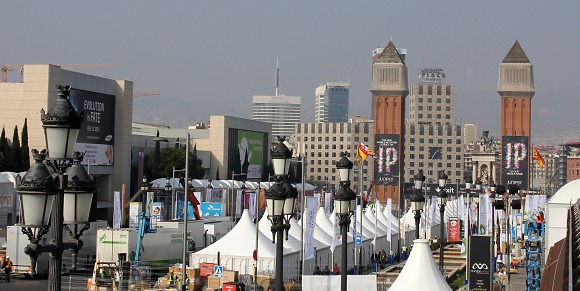 There were no unannounced handsets to greet us from billboards this year. We also missed our chance with the Optimus 3D, but fortunately some Czech fellas caught a few models handling it just outside the MWC expo grounds.
But hey, it's Barcelona. The weather was great today and we took some nice photos. Enjoy them while you wait for the announcements to start!
Tomorrow is a big day. Sony Ericsson, Nokia and Samsung are holding events starting at about 6:30PM CET (that's GMT+1) and we can already feel the upcoming smartphone storm heading to us. We'll be attending all three events and we'll be covering them live for you. Just don't forget to check our blog when the time comes.
Also keep an eye on our homepage for live photos and our first impressions of the newly announced devices.
p
Sony ericsson lovers ... watch live :) http://www.androidcentral.com/live-sony-ericsson-mwc-2011-keynote
D
I also can't wait for the xperia play :D
?
Cant wait for Meego! Bring on the Meego Goodies!
ADVERTISEMENTS