Remember when we launched our search Autocomplete functionality back in January? It was a major step forward in the way you search for phones on GSMArena. Now, four months later we are happy to introduce a faster, better, stronger version of it.
The Autocomplete feature is business as usual. When you head over to the top right corner of the site and start typing into the Quick Search box, you will get suggestions for devices will start popping out - but this time, it's instantaneous.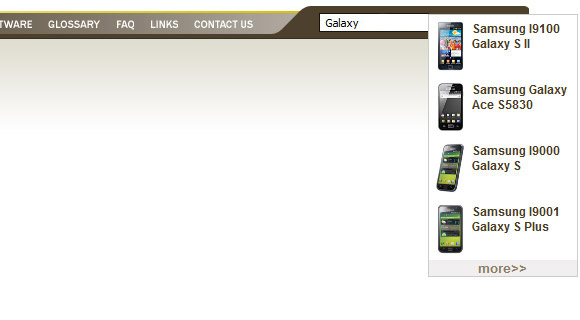 You'll notice just how quick suggestions will pop-up from now on. The bigger part of a device name you type, the narrower the results will be. Not only is the search algorithm better, but it's also as fast as a lightning.
Tip: Autocomplete works better when you enter model name or number instead of a brand's name.
We also made it easier to navigate through the suggestions with your keyboard. After you have typed in a query and you got some potential results (the Top 4 actually), just press the Down arrow and scroll to the phone you're looking for. In addition, the wider pop-up design will easily help you click the right result.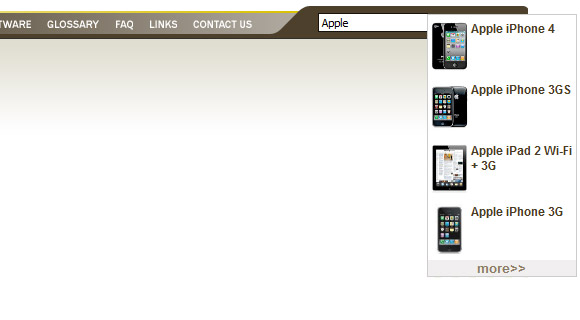 At the end of the list, there's also a More link that will execute a full-blown search with your criteria.
We hope you dig the new version of the Autocomplete feature and as always if you have any suggestions or encounter problems drop us a line in the comments (don't forget to include your browser info).
G
Why are the 4 search results on the right of the "Quick phone search" box? It can be bellow the box, and remove "More" button because you have Search button on the right already and then it wouldn't be blocked because of the ...
?
hey thats a nice feature .. but u also need to Re-Design the UI of ur site, it looks very old
D
superb work GSMArena team. really appreciate it.
ADVERTISEMENTS