The CES 2013 is over. It wasn't quite as exciting at last year, but it wasn't a complete waste of time either.
There were a few persistent features, which will define the mobile industry this year and suggest what to expect from the upcoming MWC, IFA, etc. The 5-inch 1080p screens are the new thing for the flagships.
We've never been such fans for the double-digit megapixels, but 13MP cameras will probably become the norm in 2013, too.
LTE is continuing its expansion, making its way to more phones than ever before, while design starts to play an increasingly important role in the smartphone game.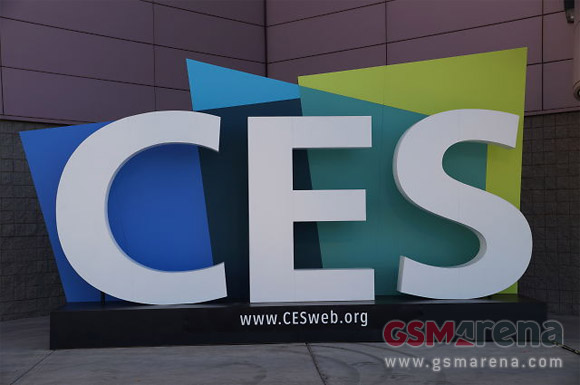 Sony's event was probably the highlight of the show bringing the first two members of the Xperia 2013 lineup - the flagships Xperia Z and Xperia ZL. We managed to spend some quality time with those beasts and you can find all about them right here.
Huawei was the dark horse bringing us the sweet sounding Ascend D2 and Ascend Mate droids. While the first one combines the top-notch tech Huawei is manufacturing right now, the Mate tries to stretch the definition of phablet with its 6.1" screen. The Windows Phone 8-running Ascend W1 mid-ranger also debuted at this year's CES.
Somewhat disappointingly, Samsung didn't introduce new phones in Las Vegas (it did unveil the new Galaxy S II Plus yesterday, but it didn't actually bring it to the CES floor). At least, we finally got to see the face of the Windows Phone 8-running ATIV Odyssey for Verizon. We also learned the Galaxy S III mini is getting some new colors and that the company is working on a flexible OLED screen for mobile gadgets.
Alcatel pretty much overwhelmed us with new gadgets. It announced six Android smartphones - Scribe X, Scribe HD-LTE, One Touch Idol Ultra, X'Pop, S'Pop and T'Pop. And that wasn't even all - five droid tablets were announced too - Evo 7 HD, Evo 7, One Touch Tab 7, One Touch Tab 7 HD and One Touch Tab 8 HD.
Next, Pantech brought the affordable Discover smartphone to AT&T.
ZTE announced the Grand S with the claim it's the slimmest smartphone with a 5" 1080p display.
Lenovo showcased the K900 - a 5.5-inch 1080p droid with a brand new dual-core Atom processor and a few affordable dual-SIM droids, too - the IdeaPhone S890, S720, A800 and A690.
Then there was Vizio with its 5-inch 1080p and 4.7-inch 720p droids plus the first Tegra 4-based tablet.
Bear with us, we are almost done! Speaking of slates, Acer showcased the ultra cheap Iconia B1-A71 7-inch tablet running on Jelly Bean; Archos introduced the Titanium 70, 80, 97 and 101 quartet, while Panasonic wow-ed us with a 20-inch 4K Windows 8 slate and some rugged Android slates. Even Polaroid is getting ready to launch two Android 4.1-based tablets - the 10" M10 and 7" M7. How about that?!
Finally, we got to see the next generation of mobile chipsets, which will power some of the most exciting smartphones coming in 2013. Qualcomm introduced the latest Snapdragon 800 (quad-core 2.3GHz Krait, Adreno 330) and 600 (dual-core 1.9GHz Krait, Adreno 320) SoCs.
Samsung then stole the spotlight with its eight-core Exynos 5 Octa chipset, featuring four ARM Cortex-A15 cores and four ARM Cortex-A7 ones.
STE also announced its latest chipset - the NovaThor L8580 - with a quad-core Cortex-A9 CPU. As you've probably guessed, the last one will find place in mid-range devices.
Well, CES 2013 might be over, but MWC 2013 is just around the corner. Here is hoping, it will bring even more interesting announcements and cool gadgets for us to play with.
?
LG got quite a number of innovations showcased but it was not featured on this website. Also, Apple-related products are plenty even Apple itself is not there! but all these Apple-related innovations are not in this website. There are quite plenty of...
D
Where's HTC and LG? did I missed read?
m
fine, its ur opinion.. but for many consumers they are smart, but for pipol who dont know the tech history will just say anything against samsung
ADVERTISEMENTS