Another week has passed and, naturally, it's time to look back and see what excited the mobile world during the past seven days. It seems MWC 2015 had something to offer most every fan out there. Samsung introduced the Galaxy S6 and S6 edge, HTC showcased the new One M9, but there is still a certain manufacturer that seemed to miss the venue almost completely, leaving fans wanting.
Sony, did not manage to bring the eagerly-anticipated Xperia Z4 to Barcelona and fans are really getting impatient. Naturally, this has resulted in a tidal wave of rumors about the upcoming handset. We have seen renders, alleged specs and even a few images slip through the cracks. This is elevating hype even more, which will hopefully turn out to be in Sony's best interest once the phone finally sees the light of day.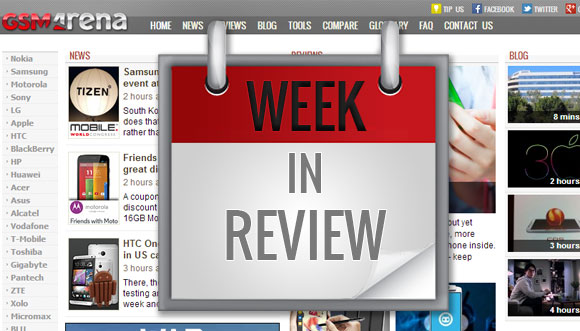 The Android scene, as a whole has been very active during the week. Most manufacturers are still knee deep in the Lollipop update frenzy and we are constantly hearing news of various flagships and even some popular midrangers, like the LG L90, getting an Android OTA.
In other news, a few new devices surfaced during the week. Rumors are hinting at a new Sony camera-centric phone, as well as a lager HTC One M9, dubbed the M9+. On the Samsung front, the Galaxy S6 and S6 edge are fast on their way to consumer markets after piling up a record number of preorders and both should be hitting shelves around the middle of April in the US and UK. Other areas are sure to follow close.
If you think you might have missed something from the busy week, here is a list of our most popular stories.
M
Im not to happy about the S6 dropping the expandable storage. In the US, Sony isn't a well known (advertised nor readily available) smartphone brand, however from the recent leaks as long as it can retain the expandable storage looks like it's going...
D
Good job Sony. Every makers actively update their devices except HTC keeps silence all the time!