Another week passed and it is one again time to look back and see what excited the mobile world during the past few days. Oppo has been generating a lot of attention with its new bezelless screen technology.
It started up slow with a leaked schematic of the new technology and, what is essentially an optical illusion looked like a really good way to have an edge-to-edge screen on the cheap. The technology seems to be really close to production, especially after a video was leaked, showcasing a working Oppo phone. The device is most likely going to be dubbed Oppo R7 and it shouldn't be too long until it hits consumer markets. So we have the new bezelless technology to look forward to.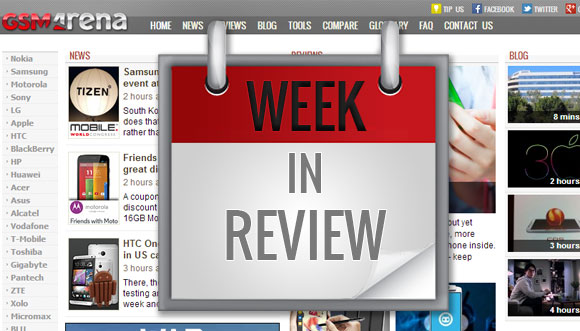 India had a huge presence in the news section during the week. A few devices, like the highly-anticipated Samsung Galaxy S6 and S6 edge, as well as the Huawei Honor 4X, 6 Plus made their debut in the growing market. And a few other handsets were rumored to hit retail stores in the region pretty soon, like the Lenovo A6000, Lumia 640 and 640 XL.
A few upcoming smartphones were also spotted and rumored this week, like the Lenovo K3 Note, a new budget Xiaomi device, a mid-ranger Xiaomi phone dubbed Ferrari, form the same manufacturer as well as the Meizu MX Supreme. Rumors have also been plentiful about a few of the more-popular, upcoming flagship devices, like the LG G4, which was allegedly showcased in a few live photos.
The Huawei P8 also made an appearance and so did the HTC One M9+ and One E9. A new, third generation, Moto X (2015) should debut pretty soon as well.
If you think you might have missed something from the busy week, here is a list of our most popular stories.
D
You are assuming that people actually want WP, fact is that even now there are lots of cheap WP devices but despite that it fails to sell well. With the fast increasing performance of cheap Ad-droid devices people dont see any reason to go for WP, it...
D
I am very much excited on Lumia 640 and Lumia 640XL devices. Want to know actual price. Zauba shipment tracking leaked its price. ( and its very low). Really if Microsoft releases with same price then I bet Indian will give up buying xiaomi.