Samsung's J-series got their mandatory (2016) overhaul and we now have the Galaxy J7 (2016), J5 (2016), and J3 (2016). That last one is only new for India, but there it even has a dedicated S bike mode for undisturbed bike riding, because that's exactly the feature everyone asked for (make sure you check it out though, the promo is loads of fun).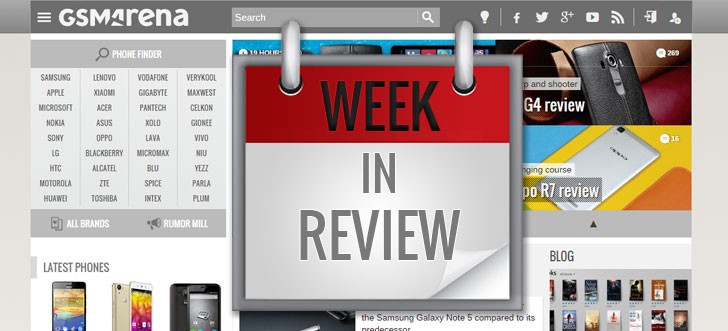 The Xiaomi Mi 5 got launched in India this week, a Redmi 3 Pro was announced in China, a possible 4.3-inch smartphone was allegedly photographed in the wild, and rumors have the Mi Note 2 powered by a Snapdragon 823 and sporting 3D touch - whew, busy week for Xiaomi.
The HTC is the flagship everyone's waiting for (okay, that may be a slight overstatement), and it gets leaked and teased and whatnot a number of times a day.
Meanwhile, we had an unlikely 4K video champ visit our office, the Acer Liquid Jade Primo, running Windows 10. The review is up now (must read), but before we got to publish it, we shared with you just how good its camera output is.
In other news, a customs listing points to the conception of a new C-series in Samsung's lineup, an Android-running Gionee flip phone was announced, and a LeTV Le2 got benchmarked with a Helio X25 chip inside. Oh, and that X25 and also the X20 were seen on GeekBench powering Galaxy S7's, how's that even possible?
?
I'm not clear on why everyone is so excited about 4k display on a phone. On the recording side it makes sense.
D
GSMArena, Blackberry Priv has an excellent 4K as well, please compare all devices before giving credits to Acer over the S7, at leat the Priv beats Samsung Galaxy S7 and it was released earlier than Acer and the S7 http://www.gsmarena.com/vidcmp...