Week 13 in review: Xiaomi drops 6 new phones, two laptops, one band, new logo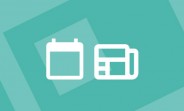 Xiaomi's blockbuster announcement week is done, so let's recap what happened. Xiaomi announced a bunch of phones - Mi Mix Fold, Mi 11 Ultra, Mi 11 Pro, Mi 11i, Mi 11 Lite 5G, Mi 11 Lite - two laptops - the Mi Smart Band 6 and a new logo and brand identity.
The foldable Mi Mix Fold has an 8.01-inch inner display and a 6.52-inch 90Hz outer display, it's powered by the Snapdragon 888 and it will be available in China from April 16.
The Mi 11 Ultra and Mi 11 Pro both have 6.81-inch 120Hz AMOLED displays, 50MP main cameras and 5,000mAh batteries and are available from April 2. The Mi 11 Ultra adds a large sensor ultrawide and periscope camera and a secondary display on the rear.
The Xiaomi Mi 11 Lite 5G and 4G (which are both here at the office, under reviewing) offer Snapdragon 780G and Snapdragon 732G, respectively, identical 6.55-inch displays of 90Hz refresh rate and main 64MP cameras. The pair will be priced €299 and €369 when they become available.
The Xiaomi Mi Smart Band 6 is here with 50% more screen estate thanks to the 1.56-inch AMOLED display. The band's other major innovation is the addition of blood oxygen level tracking - SpO2. The Mi Smart Band 6 will come to China first, before going global as the Mi Band 6.
The final two devices Xiaomi delivered are the Mi Laptop Pro 15" and 14". The 15-incher uses an E4 AMOLED with 600 nits of peak brightness, while the 14-incher has a 120Hz-capable LCD. The pair use 11-th gen Intel Core-i5 or i7 processors and the NVIDIA MX450 GPU. Pre-orders for the pair kick off in late April.
Now moving focus to two former heavyweight smartphone makers that are far from their former glory - LG and Sony.
A report surfaced that LG may announce an exit from the smartphone market next week. This isn't the first time we're hearing this, but the reports have increased of late.
Contrarily, Sony will hold an event on April 14 at which it could announce the Xperia 1 III, the Xperia 10 III and possibly the Xperia 5 III. The Xperia 1 III will likely finally add a periscope lens. It will retain its 6.5-inch 4K OLED display and move to the Snapdragon 888 chipset.
Finally according to a Ming-Chi Kuo report, Apple will give the iPhone 13 Pro Max a slightly brighter lens than its counterparts. The iPhone 13 Pro Max will have an f/1.5 lens on its main camera, while the rest of the iPhone 13 models will use the 12MP f/1.6 that's currently in the iPhone 12 Pro, iPhone 12 and 12 mini.
Those were the biggest stories of the week. See you next one!
R
Was wondering will they be making Redmi 10 phones this time round... Like Redmi 9A or 9C before it... Without the 'Note'... 🤔
?
regardless its real value especially for europe
L
What's new with the logo?!
ADVERTISEMENTS