There's no doubt about it - the Huawei P9 stole the show this week. Its announcement was the top story of the week. But it happened on Thursday and that gave it plenty of time for various leaks before that, all gathering plenty of attention.
And then when it did get official, you flocked to read about its performance and also to check out its first camera samples. A Huawei P9 lite may not have made the cut to the keynote, but it did make a live appearance, you can have a look now if you missed it.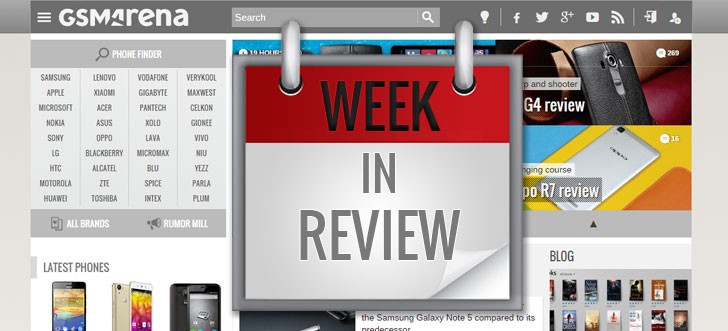 The HTC 10 is approaching too, and it also made for an interesting read. This week it was mostly official teasers that we were treated to, one mentioning the camera, the other focused on BoomSound.
A couple of lower-key but still interesting announcements also took place this week. The vivoV3 and V3Max went official on Tuesday, and the Meizu m3 note followed on Wednesday, all making the headlines. The numbers game was also an intriguing topic, with Samsung reportedly shipping more Galaxy S7's than expected, while Apple seems to be on a downward trend with iPhone sales.
Read these and more by following the links below.
k
nice sleek design very good camera much improved software best phone in this price range very satisfied
D
Huawei P9 the single hottest topic disagree in china brand mi 5 still hotter
D
Its not even expensive... do you know how much Leica lenses even cost?