Week 18 in review: OnePlus 7 and 7 Pro dominate, Pixel 3a and 3a XL coming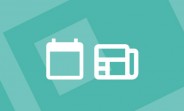 Like the week prior, this one was dominated by the incoming OnePlus 7 and 7 Pro. The pair is due on May 14 and OnePlus is constantly posting teasers to hype up its arrival.
Among these teasers were a few camera samples released from an early review unit and then we got an official teaser from OnePlus' Twitter account showing a bird captured from an ultra-wide, regular and telephoto lenese. We saw a printed ad for the OnePlus 7 Pro in the New York Times, too, teasing no bezel and no notch and hinting at the pop-up selfie camera.
The Google Pixel 3a and Pixel 3a XL will arrive on May 8 and will get their unveil at Google's I/O the day before. And in proper Google fashion, we already know most about the two phones through leaks.
They'll come in White, Purple and Black, with 5.6-inch and 6.0-inch displays, 3,000mAh and 3,700mAh batteries and will carry the 12.2MP main and 8MP regular selfie cameras of the more expensive Pixel 3 and Pixel 3 XL. There will be no wide selfie cameras, though, and chipsets are downgraded to Snapdragon 670 and 710.
We saw Redmi's next phone this week. It was wrongly named Redmi X but Redmi GM Lu Weibing clarified that that name is not real, although the phone is. Unlike Redmi, Realme's next phone will be called the Realme X, and it too is coming soon.
Asus teased the Zenfone 6 with no notch and no bezels and Counterpoint shared that the iPhone X was the best-selling phone in the world for 2018.
See you next week!
J
Obviously, HTC did something wrong.. I personally havent seen anything extraordinary about the phones, but the price they were asking..
u
Shame to see these mediocre new phone companies flooding the market with their devices. Sad to see established companies like HTC practically no more.
"No notch, no bezel" If I see a chin, why I oughta.....