Another week has gone by and tradition dictates that we take a look back at the news to see what excited us most. Sony made quite a few headlines this week. The Xperia C4 selfie-centric phone is now official and rumors hint at a possible announcement of a Z4 Compact model next week. In the absence of a proper flagship device, the legendary company has a lot of damage control to do, if it hopes to retain that all-important fan love. This is probably why Sony has been hard at work on Android updates lately, too.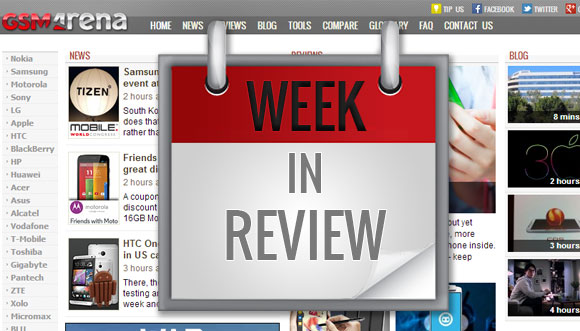 OnePlus also made the news, with new rumors about the company's second handset. The rather unimaginatively named OnePlus Two has a tough task of filling the shoes of its predecessor, but with an alleged price tag of $400, it is on the right track to success.
It comes as no surprise that Samsung was also a prominent presence in the news section. It became clear that Galaxy S6 and S6 edge are equipped with two different camera sensors, which spiked a rather interesting investigation about the reasons behind the occurrence and the merits of the two alternatives.
A couple of other things worth mentioning are the ZTE Nubia Z9, which spouts an intriguing bezelless design and new touch gestures and is now official. Also Android M might be closer than we thought. The next installment of the mobile OS will allegedly be showcased for the first time at this year's Google I/O on May 28.
It was definitely a busy and colorful week. If you think you might have missed something, below is a rundown of all the articles you, our loyal readers, found most interesting during the week.
?
So ... does OnePlus Two finally get Dual Sim?