Another busy week has gone by and once again, we attempt to sum up the most exciting news from the past seven days. It seems the season for major flagship announcement has passed, so now it's time for rumors and speculations about their successors and this week saw quite a few of these.
OnePlus, creators of the legendary OnePlus One smartphone might be closer to releasing a successor than we thought. A leaked benchmark score surfaced, which might be the first glimpse at the OnePlus Two, a device that has been a constant presence in the rumor mill for some time now. Specs definitely look promising and, hopefully, the device will live up to the high expectations set forth by its budget-friendly predecessor.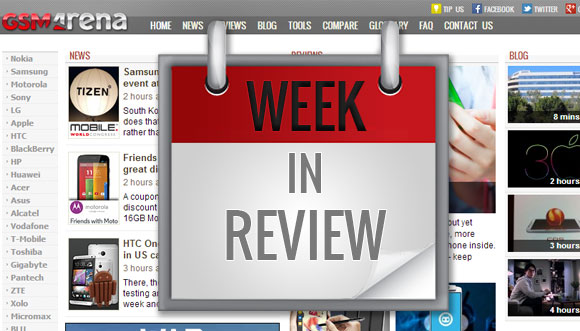 Moving on to Samsung, rumors hint that a few new models are already on their way to consumer markets. One is the promising Galaxy A8 - an upper mid-range offering from the all-metal series. It might feature an impressive 5.5-inch display, just slightly below the Note series and even a fingerprint sensor. There has also been talk of an Active version of the Galaxy S6. The rugged device might be a true flagship, dressed in armor, boasting the same impressive specs and even possibly throwing in a microSD card slot.
Other notable rumors include an impressive, all-metal, HTC One ME9, which has already leaked in specs and even an alleged photo. Also, we got acquainted with the Sony Lavender a little better, as well as Meizu's m1 note 2. Last, but not least, what looks like a new Apple iPhone 5c with a fingerprint sensor was spotted briefly on an official website, so, we might have that to look forward to.
Some new devices did get announced during the week and, by all accounts, it seems that the new bezelless look is in. The Oppo R7 Plus and the Sharp Aquos Crystal 2 are a testament to this. They were made official, along with another mid-ranger with a more traditional look - the Oppo R7. Another Sharp device also joins the group - the 5.7-inch Aquos Xx and so does the Elephone P8000. Last, but definitely not least, the Ubuntu-powered Meizu Mx4 finally hit the shelves, after an excruciatingly long wait.
In other news, Android development is going steady with new factory images for the Nexus 4 and Nexus 5, as well as a new and highly-improved Android Wear build. Also, a Dual-SIM LG G4 might be inbound on select markets. A move which might give the company an interesting edge in sales.
If you think you might have missed something from the busy week, here is a list of what you, our readers, found most interesting in the tech world.
e
aquos crystal 2 me really liked.