The past few days were pretty busy - we were bombarded with announcements. Asus definitely managed to stand out, thanks to its new ZenFone3 lineup - the new family already has a basic, Delux and Ultra model on offer. Naturally, in traditional Asus fashion, we expect a lot more Zenfone 3 variants and modifications down the road and word is already out of a possible Snapdragon 823 powered Delux model, said to hit Asia in August.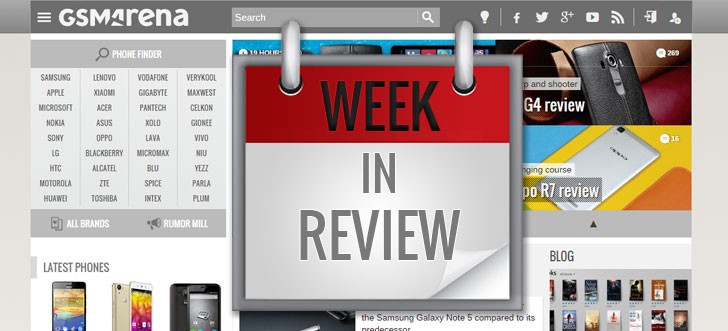 Continuing down the list of announced handsets, we find the ZUK Z2. An ISOCELL camera, Snapdragon 820 SoC and 4GB of RAM sound almost too good to be true for $275.
Sony introduced a mid-range offer of its own - the Xperia E5 was unveiled with a MTK6735, 5-inch 720p display, 1.5GB of RAM and an asking price of €199.
LG also has a pair of newcomers, the LG X Power and X Style. The HTC One M9+ Prime Camera Edition is now a thing and so is the YU Yunicorn.
In other news, everybody is still pondering over the next Samsung Galaxy Note device, with rumors now hinting at the possibility of a dual-camera setup, like the one allegedly heading to the iPhone 7 Plus or Pro edition. The OnePlus 3 has also been the focal point of many heated discussions now that the Chinese OEM announced that it is officially ditching the invite system and gave fans something to look forward to with a June 14 launch date. We also can't fail to mention Xiaomi's highlights form the week. The Mi Band 2 is now official so is the MIUI 8.
D
Update: Oneplus 3's "blind sale of 1,000 units at ~$456" strategy was spoiled by an online retailer, Oppomart, unveiling a cheaper price at $369. Unfortunately, the retailer's website posted an "out of stock" status regarding its availability. ...