Another week is behind us and it certainly was a busy one. The news section was filled device announcements and intriguing leaks. Most of the tech world is still pretty much preoccupied with rumors on the Samsung Galaxy Note 7. New renders, blueprints and alleged shots of the device surface practically on a daily basis and rumors, like iris scanner technology are definitely keeping suspense levels at an all-time high.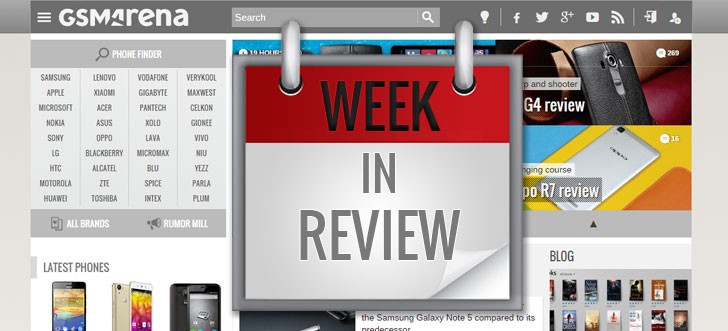 Still Motorola and its parent company Lenovo managed to steal the show with the announcement of the Moto Z duo, as well as the Lenovo Phab2 lineup. The Moto Z and Moto Z Force, which seems to take the place of the Moto X lineup as the brand's new flagship offers. Both feature respectable specs sheets, including a Snapdragon 820 SoC and a 5.5-inch QHD AMOLED display. Motorola also has another trick to spice things up with the new handsets, namely MotoMods - a new line of external modules that snap on to the Moto Z and deliver various added features, like extra battery, better sound quality or even a pico projector.
In other news, rumors about the OnePlus 3 are still flying in by the dozen and a few other device announcements also managed to slip through, including the Samsung Galaxy J3 Pro and the ZTE Nubia Z11.