Week 25 in review: Samsung Note20 and Tab7 leak, ROG Phone III and OnePlus Nord rumors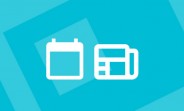 We didn't get a lot of high profile announcements this week, but we saw HTC unveil a pair of phones, which is a rather rare event. Doogee S88 Pro and Tecno Spark Power 2 also arrived with big batteries and aggressive pricing.
While no actual releases took place there's a lot currently going on in camp Samsung. If rumors are to be believed, August 5 is a date to mark on your calendars. That's when the Korean giant is expected to show us the Galaxy Note20 line, the Fold 2, the Galaxy Z Flip 5G and hopefully a pair of Tab S7 tablets. Quite the lineup.
Also on everybody's radar – the ROG Phone III is expected to follow in the footsteps of its predecessors and dominate the high echelons on mobile gaming with class leading cooling and versatile accessories ecosystem. The mid-range OnePlus Nord seems to be inching closer to release and the Redmi K40 is already on the horizon. Unfortunately, the way-overdue Google Pixel 4a might have been pushed-back yet again. Bummer.
In other news, Huawei managed to overtake Samsung and top global smartphone market in April. And in another positive development, the Chinese giant has received some US lenience and is allowed to participate in 5G future standard cooperation.
Here is the list of our most read stories of the week to make sure you haven't missed anything important.