This week the news were dominated by rumors, but we saw a few launches as well.
The word "Galaxy" was heard often - the Galaxy S8 specs were the hottest topic of the week, even though we're still waiting for the Note 7 unveiling. Speaking of, it will - allegedly - only come with a curved screen.
The iPhone 7 is the other upcoming big announcement. Recent chatter suggests it will be a minor upgrade over the 6s. However, storage should double at the same price point. Also, we heard that the 3.5mm headphone jack both is and isn't going away.
The Xiaomi Redmi 3s launched globally, including the US market. The company also launched a smart electric bicycle in China. India welcomed the Moto G4 and saw people registering for the LeEco Le 2 and Le Max 2 initial flash sale. By the way, LeEco has set an event for next week too (presumably for the rumored Snapdragon 823-powered flagship).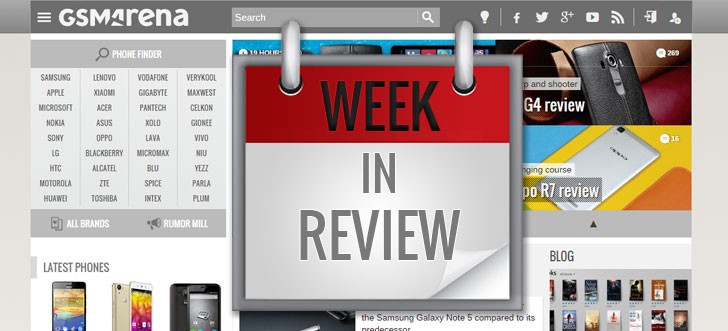 Singapore got the Oppo A37, Indonesia received it a few days later. The ~$200 phone boasts a metal build, 2.5D Gorilla Glass 4 and an 8MP camera (with a 24MP "Ultra HD" mode) that Oppo is quite proud of (we remain sceptical until we try it).
The OnePlus 3 had an eventful week - we tried on its cases, someone else put it through a scratch and bend test and its makers announced an upcoming update that will bring an sRGB mode with improved color rendering.
Additional rumors point to a 10-core processor for the Xiaomi Redmi 4, and the Mi 5s may get an pressure sensitive display and an ultrasonic fingerprint reader while the "Lenovo Vibe C2" turned out to be a Moto E instead.
In software news, Nexus owners got some bad news - Google posted expiration dates for their devices (as in when they'll stop updating them). The Galaxy J7 started reception of the Marshmallow update while the Galaxy A3 (2016) was laying the groundwork for one.
?
Redmi was always My favourite Brand for Low End devices. If redmi 4 gets Helio X20, that Fingerprint Reader and pressure sensitive Display for under 200€, that would be awesome. I mean Helio X20 is on the power level near the iPhone 6's A8. And that...