The news section is overrun by rumors these days. It is hard to definitively say whether the Galaxy Note7 or the iPhone 7 is fueling more fan excitement, but both are shaping up to be true market-defining offers.
Starting with camp Samsung, information about the next Note phablet seems a bit clearer and straightforward. There are still some major points of interest, like the enhanced S Pen mechanics, USB port type and new software features. But other than that, we think we have a pretty good idea of what to expect - a 5.7 or 5.8-inch curved Super AMOLED display, 6GB of RAM and Qualcomm's new Snapdragon 821 SoC. More recently, we even got to see the new Iris scanner tech in action.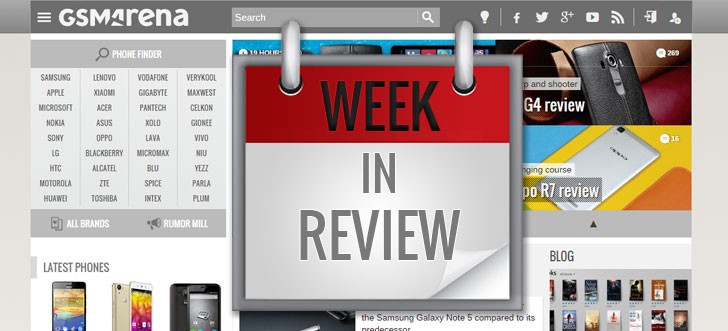 As for the iPhone, we are still mostly hearing about the design. Color options are under discussion and we are yet to figure out the whole Plus, Pro variant dilemma and how it relates to the new dual camera setup. However, we still got to see a glimpse of the performance of the new Apple A10 chip, as well as some rumors about a bigger battery.
ASUS managed to squeeze in a few new device announcements amid all the commotion. Sadly, the Taiwanese company seems to be heading towards the same naming scheme madness it made with the Zenfone 2 lineup. This week saw the announcement of the Zenfone 3 Laser and Zenfone 3 Max, as well as the top-of-the-line Zenfone 3 Deluxe. And going by experience, we can only expect more to come as well.
We also can't fail to mention Xiaomi, which is plotting its next big move with two new Note devices, allegedly in the works. Both the Mi Note 2 and the budget-friendly Redmi Note 4 are shaping up to be interesting offers.
T
I see nothing wrong. This is the type of comment you go with when you have nothing better to say? Don't be a nit-picky keyboard warrior.
?
When somebody speaks from himself in 1st person plural...
?
note 7 and iphone 7 are the only interesting things here