Yet another week passed and it's time to recap the top stories from it to make sure you didn't miss anything important.
First and foremost, perhaps, is the Galaxy Note 5. Samsung has allegedly decided to launch the phablet ahead of schedule, so as to get a headstart over Apple. The next installment in the legendary Note line might also come with an odd sibling - one allegedly dubbed the Galaxy S6 edge Plus. That's rumored to be a 5.7-inch version of the current S6 edge flagship with slightly lower specs, but the convenience of larger screen.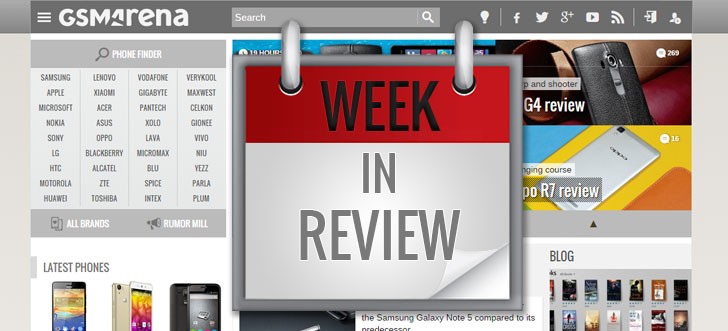 Moving on to the Nexus devices will which allegedly come in a pair this year - one courtesy of LG and the other - Huawei. We have been hearing a lot about both, which promise true next-get performance. Coupled that with a pure-Android experience and you have a definite recipe for success, yet again.
The OnePlus 2 has been another frequent visitor in the rumor mill lately. The Chinese manufacturer is going strong with the teasers revealing some more specs about the second gen "flagship killer".
In other news, the Moto G might be making a return soon, with a brand new model and perhaps even some advanced features, more RAM and MotoMaker eligibility. Also, Xiaomi has been plotting something, which we will hopefully find more about come July 16.
If you think you might have missed something from the week, here is a list of the hottest topics in the tech world.
D
yea i know. every thing is just regurgitated at this point. ill just wait till next week when moto drops the their new devices.
D
Its like all the news stopped at a stand still. Nothing all day on all sites. weird.
ADVERTISEMENTS