Week 29 in review: Oppo shows 125W charging, OnePlus Nord teasers intensify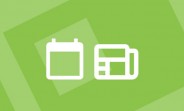 As the OnePlus Nord is scheduled for announcement next week, we got a bunch of stories about it last week. OnePlus' Carl Pei showed off the phone in grey and cyan. He also appeared to be using the new OnePlus Buds, in matching cyan.
The Buds were confirmed to launch alongside the Nord on July 21.
The battery capacities of the iPhone 12 series were revealed by certification docs. It looks like the iPhone 12 models will have slightly smaller battery capacities compared to the current iPhone 11 lineup.
The 5.4-inch iPhone 12 will have a 2,227mAh cell, the 6.1-inch iPhone 12 Pro will have a 2,775mAh battery, while the 6.7-inch iPhone 12 Pro Max will have a 3,687mAh pack. The same certifications also revealed Apple has a 20W charger for the iPhone 12 models. The current-gen iPhone Pro's come with an 18W power delivery charger. Whether Apple will bundle the new 20W charger with the iPhone 12 Pro's remains unclear.
Speaking of fast charging, Oppo officially announced 125W wired flash charge and 65W wireless AirVOOC charging. Let these numbers sink in - with 125W charging you can get a 4,000mAh battery to 41% in just 5 minutes, while even with the appropriate throttling going to 100% takes just 20 minutes. And you can charge that same battery to 100% in about 30 minutes with 65W wireless charging. The future is now!
Google revealed the Pixel 4a to the World on its Canadian website. The render is in line with everything we've seen of the Pixel 4a.
Xiaomi held an even to introduce the Mi TWS Earphones Basic and Mi Smart Band 5 outside China. It also launched the Mi TV Stick, a 34-inch 144Hz monitor and two electric scooters globally.
The final big story is about the Snapdragon 875. It will reportedly launch early in 2021 and be based on a 5nm process.
The full list of hot topics is below. See you in a week!
L
The real reason for fast battery degradation is heat, if fast charging is cool and fast there is not much to worry about and even if you slow charge battery will still degrade (about 10% per year I think) But look at the entire picture, a few years...
L
Yeah. Fast charging is sooooo good and I've been using it for years
D
Oneplus never gave an device with an 512 GB memory configuration. I would rather have an 8/512 Config than an 12/256 config