The past week has been a real busy one, with CES dominating the headlines. If you were busy, or did not manage to catch something from the Las Vegas event we have you covered with a recap, as well as an overview of the most popular phones and one for the most popular tablets and smartwatches that made an appearance at the conference.
Still a lot of other important news surfaced during the week outside of Las Vegas. Samsung made four new Snapdragon 410-powered devices available. These are of course the aluminum-frame Samsung Galaxy A3 and Galaxy A5 as well as the polycarbonate-unibody Galaxy E5 and Galaxy E7. The impressively thin Samsung Galaxy A7 also made an appearance this past week, although it's yet to debut in the market.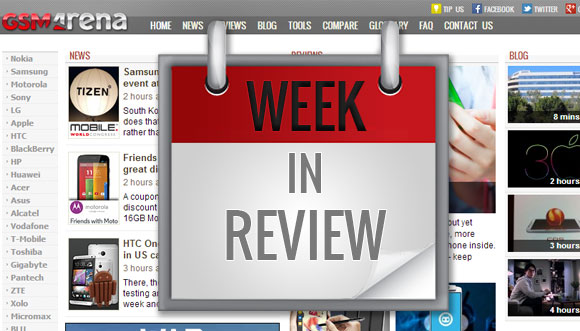 Nokia has been popping up a lot in the news lately, mostly because of its superb Android-powered N1 tablet. Last week it not only destroyed the iPad Mini 3 in AnTuTu benchmark scores but also sold out completely in just a whopping 4 minutes after its launch in China.
Sony also made the headlines with a rumor that it will offer both a FHD and a QHD variant of its future flagship device - the Xperia Z4. This is welcome news to pretty much every Sony fan out there as it satisfies both high-res enthusiast and performance seekers. The Japanese company continued to delight its users with a confirmation of their intention to bring Android Lollipop to three of its Z family smartphones all the way to Z1!
Microsoft and Nokia fans and collectors have been treated to limited Golden Nokia editions of the Lumia 930 and Lumia 830.
?
No removable battery as always and not big enough for this screen (Size+ppi). And these speakers are so well hidden i'm sure they'll sound much worse than M8's.