With yet another exciting week behind us, it's time once again for a quick recap of the highlights from the news section. In the wake of IFA and Samsung's "Unpacked" event, the industry is still busy with rumors and speculations about upcoming devices, but a few new phone announcements did manage to creep through as well.
It come as no surprise that the Galaxy Note 5 is still on everybody's mind. It should be unveiled alongside the Galaxy S6 edge+ on August 13 and we have been seeing a lot more of both handsets. Most-recently their full specs sheets popped up online and so did a set of detailed hands-on photos for the next Note. However, nothing is really certain yet and we just have to wait patiently for the event to finally find out the whole story.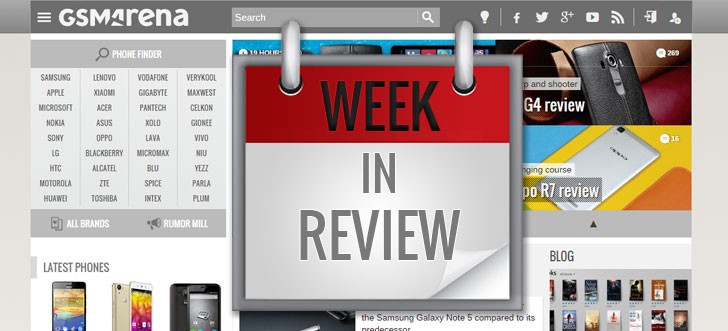 Sony has also been quite active recently. It announced two new devices - the Xperia C5 Ultra and the Xperia M5. And the best is yet to come with the promise of a proper flagship device in the face of the Xperia Z5. The eagerly-anticipated Sony handset also appeared in a few alleged shots, along with a Compact version.
Asus made the headlines as well, thanks to a total of three new devices. The Zenfone 2 Deluxe brings new styling to the current Asus lineup and the Zenfone 2 Laser comes boasting improved camera performance. The third new device is the Zenfone Max, which comes with a whopping 5,000 mAh battery pack.
In other news, Samsung quietly released the S4 mini and made an Exynos-powered Galaxy A8 available in India. The Microsoft Lumia 950 (XL) was also spotted in the wild and we got a first glimpse of what to expect from two next-get mobile chipsets - the Qualcomm Snapdragon 820 and the MediaTek Helio X30.
If you think you might have missed something from the week, here is a list of the hottest topics in the tech world.