Week 33 in review: Galaxy Note10+ aces early tests, iPhone 11 rumors intensify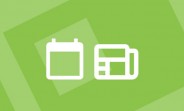 It's now a week after the Galaxy Note10 and Note10+ became official and the tech world is still buzzing with Note content.
The reviews are not yet in but both Display Mate and DxO Mark were able to run the Galaxy Note10+ through their labs. Unsurprisingly, the Galaxy Note10+'s display is the best ever on a phone and DxO placed the Note10+ on top of the camera chart.
Next up is a test of charging speed, pitting the Galaxy Note10+ and its 25W wired charger against the OnePlus 7 Pro and its 30W one. Surprisingly the Galaxy Note10+ got to 100% faster.
Samsung announced its new 108MP ISOCELL Bright smartphone sensor, which will likely be a feature in the company's future A91 smartphone. The large sensor will combine 4 pixels into 1 for a final 27MP result.
Speaking of Samsung's Galaxy A line, it got a new member this week. The Galaxy A10s became official with a 4,000mAh battery, 13MP main camera and a 6.2-inch IPS LCD.
Finally, Samsung tentatively said it will aim to deliver a graphene battery within two years. Graphene batteries would charge 5 times faster than Li-Ion ones and degrade much slower. Just don't expect a phone with a graphene battery to cost less than a 5 year old car.
It looks like Apple is ready to unveil its new crop of iPhones on September 10 and if ESR's info is to be believed the new iPhones will be called iPhone 11 (succeeding the iPhone XR), iPhone 11 Pro (taking over from the iPhone XS) and iPhone 11 Pro Max (replacing the iPhone XS Max).
The Realme 5 and Realme 5 Pro teasers revealed their design and many of their specs. The Realme 5 Pro will use Sony's 48MP sensor while the Realme 5 will have a 5,000mAh battery. Both will be unveiled on August 20.
We also saw a lot of Huawei this week. The Mate 30 Pro was caught in the wild, revealing its curved display. Sadly the phone was in a clever design-protective case that hides the circular rear camera array.
Huawei also detailed the first devices to receive EMUI 10.
Finally, HTC made it back onto the Indian market with the Wildfire X. The phone is nothing special with a 6.2-inch HD+ screen, 3,300mAh battery and Helio P22 chipset. It also doesn't have much to do with HTC, as it's an ODM phone, manufactured by a China-based company named InOne Smart Technology.
See you in a week!
N
Once you have an iOS integrated seemless workflow, smart home setup, (Dolby Vision, Airplay, Beats intergration, mobile devices/computer sync etc), it difficult to step way. But, Android is best for free/risky adventures.
A
Everything from a big phone trend to mass usage of AMOLED to the S-Pen... You can't say that graphene battery isn't something you'd want...
ADVERTISEMENTS