The past few days in the mobile realm were quite busy to say the least. August 13 finally came and with it the eagerly-anticipated Samsung Unpacked event. As expected, the Korean giant revealed a pair of new devices and made the Galaxy Note5 and the Galaxy S6 edge+ official.
Both phablets lived up to the bulk of the rumors and come with Exynos 7420 SoC, gorgeous 5.7-inch QHD Super AMOLED displays and 4GB of RAM. Besides a tour of the phones, we also got to see the odd clip-on keyboard that Samsung is offering as an accessory, earned some info on pricing and availability and even got our first glimpse of camera quality in a few Note5 sample shots.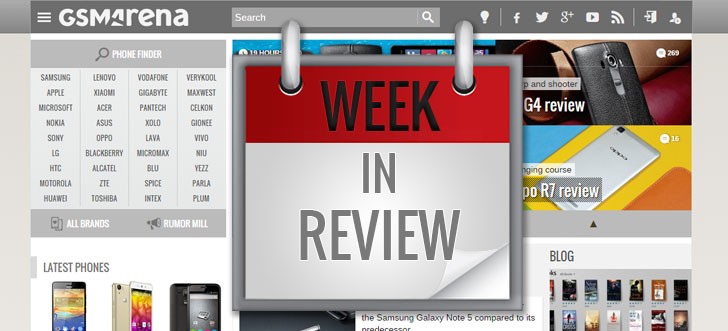 There we however a couple of disappointments from camp Samsung as well. For one, we learned that the Note5 won't be initially available in the EU, through official channels that is.
In other news, new information on the next pair of Nexus devices surfaced online. The LG and Huawei manufactured units allegedly look quite similar, but nothing is certain yet. Apple also made headlines with an announcement that iOS 8.4.1 is now available to all supported devices and with interesting rumors about the possible return on the budget-oriented "C"-range, with an iPhone 6C and 1GB of RAM inside the iPhone 6s.
Xiaomi has also been making the headlines. The Chinese manufacturer officially announced the Redmi Note 2 and the Redmi Note 2 Prime, as well as the all new MIUI 7 OS. Last, but not least, Qualcomm officially outed its new top-of-the-line chipset - the Snapdragon 820, as well as the new Snapdragon 212 and 412 models.
If you think you might have missed something from the week, here is a list of the hottest topics in the tech world.
D
Apple iPhone 6s plus must have 2GB RAm at list
ADVERTISEMENTS