Week 36 in review: Galaxy Z Fold2, Galaxy M51, Realme 7 series are official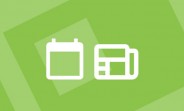 Welcome to your week's recap. The past seven days were extremely busy so let's waste no more time and get started.
Samsung announced a few devices the past week. The Galaxy Z Fold2 is the most impressive out of them. It has a bigger main screen, a bigger cover screen, a new hinge with that allows it to stand on its own from 75 to 115 degrees and hides away under the frame when you unfold the Z Fold2. It costs €1,950/$1,999 and will ship on September 18.
Samsung also unveiled the Galaxy A42 5G - its cheapest 5G smartphone, and the Galaxy M51 with a 7,000mAh battery.
Realme unleashed five smartphones this week. In China the Realme V3, X7 and X7 Pro cater to consumers looking to get 5G connectivity in various price tiers.
Outside of China come the Realme 7 and Realme 7 Pro. They have different displays - 6.5-inch 90Hz LCD on the 7, 6.4-inch AMOLED on the 7 Pro - different chipsets - Helio G95 on the 7, Snapdragon 720G on the 7 Pro - and different batteries - 5,000mAh on the 7, 4,500mAh on the 7 Pro.
The Realme 7 starts at INR14,999 and will go on its first sale on September 10, the 7 Pro starts at INR19,999 and will go on sale on September 14.
Nvidia unveiled its next generation RXT-series video cards - the RTX3090, 3080 and 3070. The RTX 3090 is 50% faster than its predecessor the Titan RTX and claims 8K at up to 60fps abilities from its 24GB of GDDR6X memory. That performance will cost you, though, at a $1,499 starting price.
The RTX 3080 brings 2x improvement over the current RTX 2080, while the RT 3070 is still faster than the RTX 2080 Ti and on-average 60% faster than the RTX 2070. The RTX 3080 can do up to 4K at 60fps, while the RTX 3070 will do 1440p and 4K.
Those were the highlights of the week, while the full list our best read stories below. See you in a week!
ADVERTISEMENTS