Week 37 in review: All about the iPhone 11, 11 Pro and the Google Pixel 4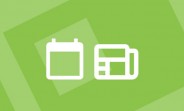 What a time to be a smartphone fan! The IFA dust was still settling and Apple's iPhone 11 shook things up again.
The biggest story of the week is of course the announcement of the iPhone 11, iPhone 11 Pro and 11 Pro Max, new entry-level iPad and details on Apple TV+ and Arcade.
The iPhone 11 is basically an XR with a new ultrawide camera, slightly larger battery and A13 chip. The iPhone 11 Pro comes in 5.8-inch and 6.5-inch sizes, adds heftier batteries, a new brighter f/2.0 telephoto camera along with a new ultrawide one. Naturally, both come with brighter OLED screens (which Apple calls Super Retina XDR) and A13 Bionic chipsets.
Shortly after its official announcement, we saw iPhone 11 Pro hit Geekbench, confirming its 4GB RAM capacity.
The new entry-level iPad - officially-called the 7th generation iPad - starts at $329 and adds a larger 10.2-inch display and an A10 Fusion chip.
It wasn't all Apple talk though - we saw a number of substantial Google Pixel 4 leaks. There was a hands-on video with the Pixel 4 XL, hands-on images that confirm the 90Hz display and the new Coral paint job, and even an early review with some camera samples.
A few Xiaomi stories popped up. First screenshots of MIUI 11, which will run Android 10, and a report that the Mi Mix 4 will have a 90Hz display and 40W fast wired charging.
Another snap in the wild revealed Huawei's Mate 30 Pro and its waterfall screen and notch (with face-scanning sensors).
In the final bit of major news the Samsung Galaxy A30s and A50s were launched in India, priced at INR 17,000 and INR 23,000, respectfully.
See you in a week!
K
Pixel 4 will be a sales flop like its predecessor was and Android 10 won't help it.