The Week In Review is our series meant to recap all the major news of the week, which you might have missed. In Week 39 the spotlights were primarily on Apple again with the iPhone 6 Plus experiencing nasty bending issues. Many rival companies went on to mock Apple with #bendgate becoming quite popular. Meanwhile Apple didn't help its cause as it messed up the iOS 8.0.1 update badly, but at least it fixed things up quicky.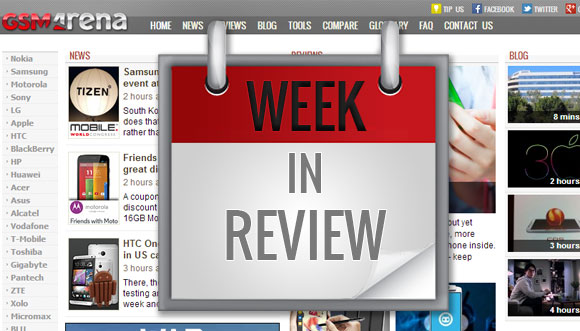 In response to Apple's success with initial sales of the iPhone 6 duet, Samsung pushed sales of the Galaxy Note 4 earlier than expected. The phone is expected to come out a week earlier than initially planned and will launch in more than 140 countries by October. Continuing with Android, alleged Nexus 6 photo appeared next to the LG G3 and Oppo confirms the N3 will come in both stainless steel and alluminum-lithium alloy versions.
A
I think only the iPhone 6 Plus is affected. The normal 6 is fine, which is good.
D
Apple needs to improve the BendGate in iPhone6 & 6Plus without any deformation or damage beyond 200 lbs (or 91 Kg). This is the average weight of american.
D
try one at least and then say something kthxbai