Week In Review is back to recap all the major announcements of the week, which you might have missed. In the past Week 41 we saw a lot of rumors regarding the launch of upcoming products. Apple unveiled its October 16 event, at which the company is going to reveal the iPad Air 2 and iPad Mini 3. The Motorola Nexus 6 (Shamu) is also making the rounds with its 5.9" display.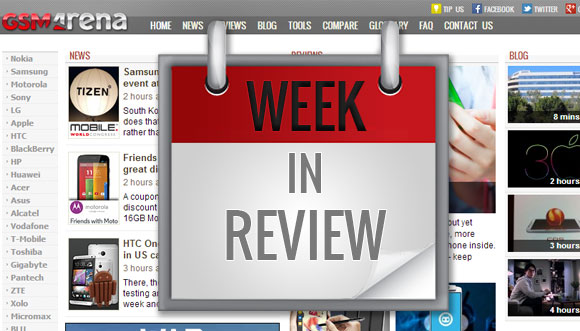 HTC made quite a stir with its Desire Eye smartphone and Re camera, while the new Samsung A-series of smartphones are leaking in full swing making everyone await their arrival.
N
Please, when will the BlackBerry Passport review be made available by GSMARENA.COM. I would love to read your review of the device. Please send me a reply on my email: omekaac@yahoo.com. Thanks so much.