This week's headlines were dominated by Microsoft. The Lumia 950 announcement article was the most-read by quite some margin, followed by the article for the Lumia 950 XL. Does that suggest the 950 will see much higher demand? If so, things don't bode well for the Lumia 550, which didnít even make it into the Top 10. By the way, it seems that the smaller iPhone 6s is drawing more interest than its bigger sibling too.
The Lumia 950 and 950 XL garnered interest from the UK when the pricing was unveiled. The Microsoft Surface Book proved a very popular product in its own right, especially for a laptop (well, okay, a hybrid).
OnePlus management has been hinting at a Mini device for a while now, but it was mum on details. Those details leaked and they resonated with people, the OnePlus Mini leak article came second only to the big Lumias.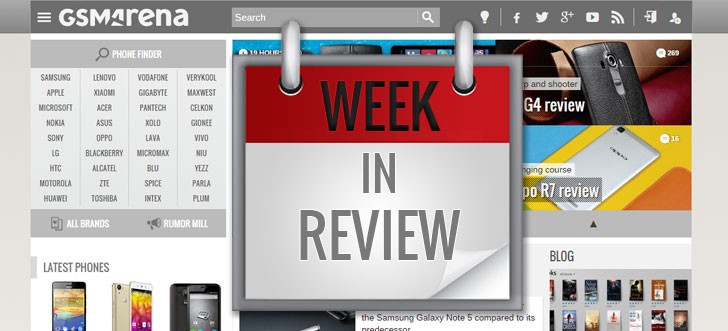 The popular Galaxy S name was also on people's minds, when a rumor suggested there will be three different versions of the Galaxy S7.
Meanwhile some controversies were brewing. Apple sources chipsets from both Samsung and TSMC and some early tests showed both get different battery lives. Google's decision to drop Qi wireless charging on the new Nexus phone was also met with some arguments.
Sony made (some) people happy with the list of Xperia phones scheduled for a Marshmallow update and keeping heat in check when recording 4K videos. Speaking of software updates, Yu switched the Yuphoria from Cyanogen OS to stock Android (and slashed the price for good measure).
A
I think Lumia 950 is more attractive than it's big brother. Higher pixel density and relatively compact size will be the key reasons.
D
coolpad note just lunched last friday,with fingerprint sensor not included...!!! waiting for ur news cover in next few days...!!!