You don't need to be following the tech scene from up close to know that Samsung officially discontinued sale and production of the Galaxy Note7 smartphone globally - major mainstream news outlets covered the story as well.
Announced on Monday, the Note7's second and final recall comes with financial incentives for users to remain on team Samsung, and indeed many have been reported to be opting for either the Galaxy S7 or S7 edge - to the point where production of these models has been increased to meet demand. Up to 40% of US users will be looking away from Samsung, at least one survey has shown.
On a positive note, Gorilla Glass 5 found on the Note7 has turned out not to be as bad as initially reported by Youtuber JerryRigEverything, so at least there's that.
Amidst the Galaxy Note7 calamity, people have started talking about an early Galaxy S8 launch - apparently not going to happen, though, judging by a leaked MWC2017 schedule.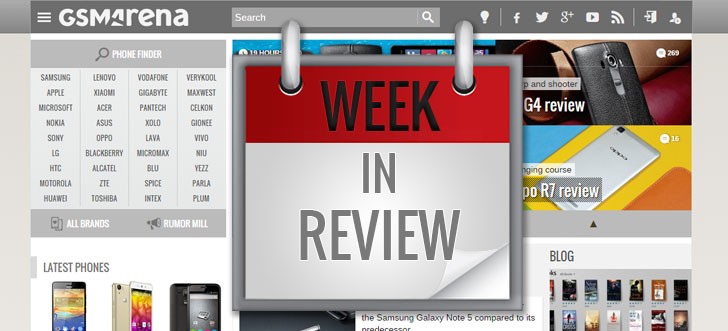 In other news, a 13.8-inch Nokia D1C tablet was spotted on Antutu, OnePlus 3 may get an untimely refresh with a new display and chipset, and test units with Snapdragon 830 have entered India. The details on the highlights of last week can be found by following the links below.
?
Is Microsoft still in the smartphone industry? I thought there are long gone already.. De ja vu for Microsoft when they destroy Nokia now they are destroyed by themselves
?
Samsung never claim they were first or invented the iris scanner. Dont just jump to conclusion. But, in android world, we can assumed they are among the first flagship to introduce iris scanner. Microsoft, of course still first but they are windows p...