OnePlus seems to be one everybody's minds lately – a trend reflected in our news section. The Chinese OEM has a solid reputation for sparking waves of fan enthusiasm and the latest news of an upcoming small OnePlus handset is definitely no exception. Throughout the week, we caught at least a few glimpses of the OnePlus Mini (or perhaps OnePlus X) including specs and a preliminary price tag. By all accounts, the phone should be unveiled on October 29.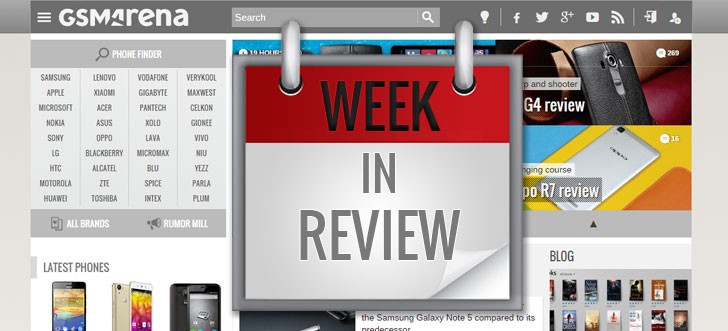 Samsung also made headlines, but didn't really have its usual news presence. Still, rumors of the Galaxy S7 are already starting to emerge and sources suggest 3D Touch-like features on board. Also, the 5-inch Z3 is here and is officially the most-powerful Tizen powered handset on the market. The upcoming HTC One A9 is causing quite a stir. It has already been spotted in a few leaked images and although we are not quite sure about its hardware yet, it should be arriving shortly, most likely on October 20.
Speaking of the iPhone, market analysts suggest that it might not be doing quite as well in sales as originally anticipated. But the debate is still going and will likely do so until Q4 financial reports become available, but it the mean time Apple has a substantial patent infringement law suit to worry about. It other news, Xiaomi will be holding an event on October 19, but despite all the fan enthusiasm, the eagerly-anticipated Xiaomi Mi 5 probably won't attend the venue.
If you think you might have missed something interesting from the past week, here is a rundown of the top stories.