Week 43 in review: Pixels start shipping, S10/Note10 fingerprint issues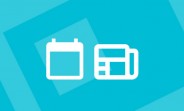 This week a story broke that the ultrasonic fingerprint scanner on the Galaxy S10 and Galaxy Note10 series was susceptible to an exploit which would allow someone to unlock the phones with an unregistered fingerprint. Apparently the issue had to do with covering the fingerprint scanner surface with a silicone or TPU protector. Samsung has since swiftly fixed the issue with a software update.
Google's Pixel 4 and Pixel 4 XL were in the middle of the news vortex yet again. They started shipping and some early adopters received their phone with a cereal as bonus. Then DxO Mark released its camera review, placing the would-be camera champ in the 8th spot alongside the Huawei Mate 20 Pro - not ideal for Google's phone.
Google also addressed why its flagship can't record 4K at 60fps, stating that users wouldn't want to shoot video that takes up half a gigabyte for every minute - not with those 64GB/128GB Pixels they wouldn't.
Finally it became clear that the Google Pixel 4 would reduce its 90Hz-capable screen to 60Hz when the brightness falls below 75%, likely to prevent flicker. Google promised that it will release an update to allow the 90Hz refresh rate at lower brightness settings soon.
Google released a list of manufacturers that will bring Android 10 to their devices by the end of this year. Those include HMD, Asus, LG, Motorola, Oppo, Realme, Samsung, Sharp, Sony, Transsion and vivo.
Meizu announced the 16T powerhouse for China. Its 6.50-inch Super AMOLED has no notch, there's a Snapdragon 855 under the hood, a ultrawide + regular + depth triple camera and a 4,500mAh battery capable of 18W charging.
Sony announced the Xperia 1 Professional Edition for Japan - it's basically an Xperia 1 with a couple of software tweaks and a LAN-capable USB type-C port.
Samsung announced its latest chipset. The Exynos 990 that may end up powering the Galaxy S11 is built on a 7nm process, supports up to 120Hz display refresh rate, has support for a 5G chip, faster LPDDR5 memory and uses a custom 2x2x4 quad-core processor.
See you in a week!
T
Its NOT the screen protector that causing the s10 finger sensor issue. its the finger print residue thats causing the phone to still detect the micro print left over. Ultrasonic rely on bouncing back of the sound it emits to get feedback.