This week saw some high profile launches, some promises of future technological marvels and was punctuated by some drama surrounding Apple.
The company is having flashbacks of the iPhone 4 launch. The Apple iPhone 6s reception was tested against a variety of Androids and other phones and the 6s not only scored less than the iPhone 6 (its predecessor) it also scored less than the iPhone 4. Strangely, the 4S is behind the iPhone 4 too.
The affordable, premium OnePlus X got a ton of attention too. With a 5" AMOLED screen with 1080p resolution and Snapdragon 801 it entices Galaxy S4 users, with an anodized aluminum body or the premium option, ceramics. These will cost $250/£200 and £270 respectively (no ceramic for the US).
Samsung's 'Project Valley,' a foldable smartphone, will be unveiled in January next year. The unique contraption will launch in several EU countries and, of course, South Korea. That makes up for still not having an EU Galaxy Note5, right?
Samsung's R&D department got even more love when word came out of Korea that the Exynos 8890 chipset (slated for the Galaxy S7) will hit the production lines in December. Codenamed 'Mongoose,' this chipset will debut Samsung's custom CPU cores, a break away from the ARM designs.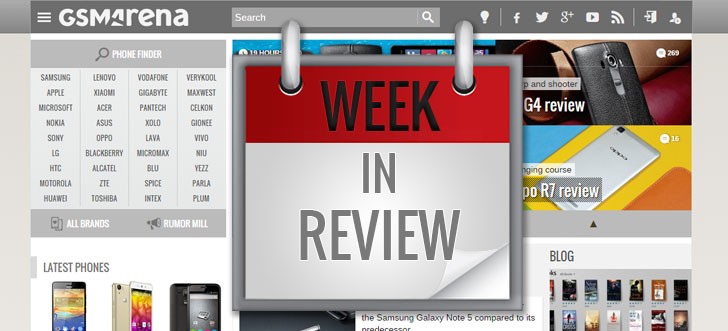 The company staid in the headlines with the Samsung Galaxy View, its 18.4" tablet. It features TV integration and wants to be a portable smartscreen at home and serve the whole family with a mini social network.
The rollout of the stable version of MIUI 7 got a lot of people excited too. It's landing on a number of Mi and Redmi devices over the air and promises faster UI, longer battery life and better customization.
The Oppo Neo 7 is a fairly affordable entry into the 5" market. At $200 it's not very competitive with the OnePlus X though, with only qHD resolution (540 x 960) and Snapdragon 410 chipset and no special build materials.
D
I have connectivity issues with Huawei Mediapad t1