Week 46 in review: Apple M1 and new MacBooks are here, Google Photos free backups axed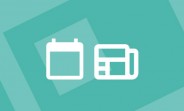 Welcome to another week's recap. The biggest story came late in the week and it's likely that you learned about it from your Google Photos app. Google will end the free tier of unlimited photo uploads after June 1, 2021. After that anything you upload will count against your free 15GB of storage. Naturally there are a lot of storage upgrade plans for people that find the 15GB insufficient - $2.99 a month buys you 200GB.
Apple held its final event of 2020 to announce the first Apple-developed ARM-based chip for OS X devices. The 5nm Apple M1 chip has an 8-core CPU and 8-core GPU and promises a performance upgrade over previously-used Intel processors and a huge leap in efficiency.
To pioneer its new chip, Apple announced three devices - the Mac mini, the MacBook Air and the MacBook Pro 13. The latter is most impressive promising up to 20 hours battery life, which is by far the best ever on a Mac.
Apple's M1-powered devices are already on pre-order and people will get to use them by the end of next week.
While on the topic of chipsets, Samsung announced its Exynos 1080 mid-range offering. While strictly aimed at sub-flagship devices, the 1080 is the first 5nm Exynos chipset. It has an 8-core CPU and the Mali-G78 MP10 GPU. The first devices with an Exynos 1080 are expected in early 2021, but they will come from vivo rather than Samsung itself.
Also in early 2021 the Galaxy S21 Ultra will bring a revolutionary new feature to the S series - S Pen support. The Galaxy S21 Ultra won't have the S Pen embedded into its chassis like the Galaxy Note, but will support it as an accessory.
The Galaxy S21 Ultra is also rumored to finally bring simultaneous QHD and 120Hz support (so far Samsung devices offer either 120Hz at 1080p or 60Hz at 1440p).
HMD unveiled the Nokia 63004G and 8000 4G - new takes on old classics. The Nokia 6300 4G is made out of plastic, unlike its metal-clad namesake, while the Nokia 8000 4G lacks the slide-out keypad of its predecessor. But at least the pair is priced quite low - the Nokia 6300 4G retails for €49, while the 8000 4G is set at €79.
This week a prototype of what HMD would have called the N95 successor was discovered in a video. The non-functioning prototype had almost nothing to do with the beloved classic, which could be the reason why HMD scrapped it.
Those were the biggest stories of the week. See you next one!