The OnePlus 3T went official this week, the second phone by the company with a letter in its name after the OnePlus X. The 3T is a proper flagship though, unlike the X, and catch that - the 'T' is like Apple's 'S' plus one letter. For all the promises that the original OnePlus 3 will coexist alongside the 3T, the company announced it's being discontinued in the US and Europe. Oh, well.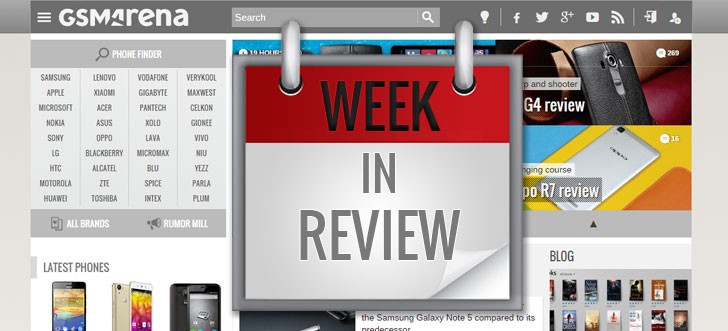 A few other announcements took place this week, among them a total of three vivo smartphones - the V5, X9 and X9 Plus. All three sport a 20MP selfie camera, but the X's have it as part of a dual 20MP/8MP setup.
Meanwhile, Huawei proved quite gracious and unveiled a Mate 9 Pro - most of the Porsche Design goodness (including the 5.5-inch dual-curved QHD display) at half price. The Chinese company also shed some light on the whole Google Pixel conundrum - Google wanted no maker badge on its Phone, Huawei refused, HTC stepped in.
Qualcomm mentioned the Snapdragon 835 in a QuickCharge 4.0 announcement (the news really being that there may not be an 830), Meizu Pro 7 may be powered by the Kirin 960, and a smaller 5.5-inch version of the Xiaomi Mi Mix could be headed our way. LG boasted that it has sold 200,000 V20s in the US for 10 days, while analysts are painting a grim picture on the iPhone 7's sales figures for the coming months.
As usual, links to all of these stories (and some more) can be found below.
r
the xiomi note 3 .. fingerprint sensor processor .. is unbuilt .. wordpad .. effective torchlight .. and selfie .. flash lights (colouredflash) ... the di-high defintion mega pixel.. 2gb ram .. and .. steel grey .. getup .. with volt .. and data p...