Another week has passed and it's time to look back on the major events from the past 7 days. The hype is spreading like wildfire as CES 2015 draws ever closer. All eyes are set on Samsung, as rumors about the Galaxy S6 start to intensify.
Reports have it that the new premium handset will have an aluminum body and will be available in a curved screen option, much like the Note Edge. Speaking of which, industry sources now claim that the latest line of Note devices - Galaxy Note 4 and Galaxy Note Edge will skip Android 5.0 altogether and will receive an OTA update to 5.0.1 when Samsung is ready with the build.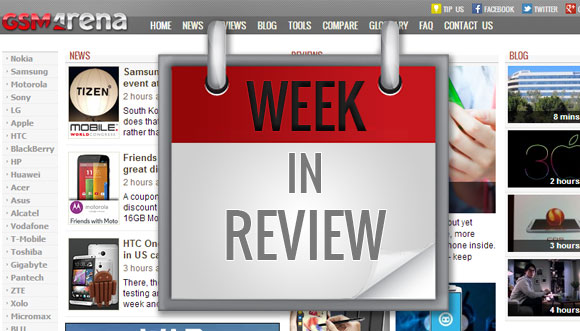 In other Android-related news factory images of Android 5.0.1 are now officially available for the Nexus 5. Micromax also made an interesting announcement and finally launched its much anticipated Yureka smartphone in India. Currently the Delhi-based manufacturer has an exclusive contract with the team behind the very popular open-source CyanogenMod ROM and the handset will be the only device to ship with Cyanogen OS 11 out of the box.
Huawei, Vivo and Microsoft also launched devices during the past week. The Huawei Honor 6 Plus is now official and will break new smartphone ground by offering the first ever variable aperture dual-camera setup on a phone. Vivo's X5 Max, which currently holds the title of world's thinnest smartphone in now available to users in India and so is the Microsoft Lumia 638 - a budget device with 4G connectivity.
N
S6 will be the biggest failure of them all. Nobody needs another Note with 5.5" screen. It's too damn big. Samsung just doesnt get it. Alpha is spot on, but the battery is a joke.