With MWC 2015 just over a month away everybody is already itching to know what the mobile world has in store and naturally the news has been overflowing with leaks. Unsurprisingly Samsung once again stole the spotlight with its highly anticipated Galaxy S6 flagship, which might indeed have an edged variant, called simply Galaxy S Edge. The handset allegedly appeared in a leaked photo along with a Spigen case. Other humors suggest that the Korean giant might be planning to release an array of advanced back replacements for the device, which should bring various exciting features, such as additional lenses and e-ink displays.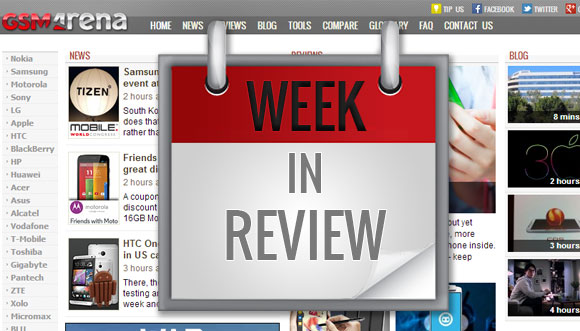 HTC also appears to be on everybody's minds with its upcoming One (M9) flagship and perhaps if rumors are to be believed One (M9) Plus as well. The Taiwanese manufacturer also released the interesting, mid-ranged Desire 526G+ to the sprawling India market last week. Speaking of device announcement they were plentiful. LG premiered the Ice Cream Smart Android smartphone with a classical flip-cover look, Xiaomi was quick to update its Redmi 2 with more RAM and storage and we say new offers by ZTE, Meizu, Asus and Gygabyte as well.
In other news Qualcomm recently confirmed that they have lost a big client for their Snapdragon 810 SoC and everything seems to point Samsung. Seeing how the manufacturer's latest in-house Exynos chips are based on a superior 14nm production process and now are equipped with built-in LTE modems, there is really no more incentive for the current leader in smartphone sales to continue using outside chips. Furthermore the Exynos 7420 simply breezes through Geekbench 3.0 test and it is not unfeasible to consider a broader future for the chip spanning outside Samsung devices and being employed by third-party manufacturers as well.
Everybody seems to be gearing up for the upcoming major event and working around the clock. B sure to keep a close eye on the news section as from the looks of things it's going to be a busy season.
n
"Tim Cook laughing at Android" while beiing on drugs and deniyng reality
r
Tim Cook laughing at Android https://www.youtube.com/watch?v=Qj0VXhzclQM
D
Htc one M9 looks fantastic. Very nice design. One of them will have a finger print scanner as well.