Another week has passed and its time again to take a look back at what the mobile world excited us with during the past few days. Announcements have been rather slow and justifiably so as everybody seems to be gearing up for MWC 2015. The venue is set for Barcelona and all eyes seem to be on Samsung, with their event scheduled for March 1.
The next S flagship has been gathering so much attention lately that leaks and bits of information have basically been flooding the news section. To be fair most of what we have seen so far from the Galaxy S6 are leaked panels, along with renderings of the device, based on preliminary information.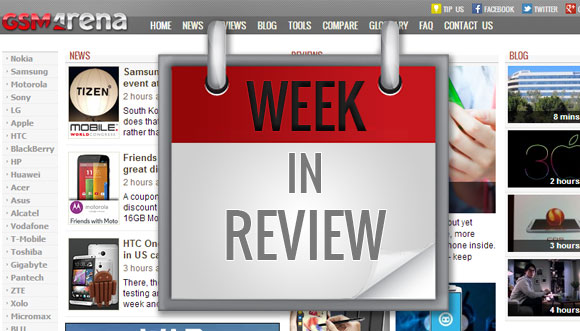 One such leak may have just confirmed the existence of a double-sided curved display variant of the Galaxy S6, presumably the future Galaxy S Edge. The new metal frame of the device was also showcased along with the port, camera and flash layout.
But rumors extend beyond Samsung land. Android fans seems to be just as excited about HTC's next flagship phone. Pickens have been rather slim for the HTC One (M9), but word has come out that it might just be equipped with a 20MP main camera.
Other than that LG and Sony are still not completely out of the ball park and hopes are up that at least one of them will announce a flagship device at MWC. The Android update craze has also been running ramped the past week with updates flying all over the place. Google even made the next major OS version official so we now have Android 5.1 to look forward to.
If you think you might have missed anything from the past week here is a quick rundown of the post popular news articles in no particular order.
r
No, snapdragon is bad, better exynos and chips sell to apple , and people dont cry about samsung chip processor...
D
If the S6 comes with no Snapdragon chip... It's useless... Not worth buying... I'll continue with my S4 till they make another one with a Snapdragon processor... S6 flagship with no Snapdragon = Fail! Snapdragon processor have more stabl...
?
What about protruding camera?