With MWC 2015 only a few days away all eyes are on the big mobile players and their next flagship devices. It seems that all month Samsung has been in the spotlight with its highly-anticipated Galaxy S6 and this week is no different. Except instead of vague renders and case leaks we are seeing more and more actual bits and pieces from the phone. It is now clear that the device will spout a 2,600 mAh battery pack, inside its 6.9 mm thin body.
Performance-wise the Galaxy S6 is a true beast judging as much from Samsung's opinion of the upcoming device as from benchmark scores of the Exynos processor, which break all previous benchmark records. And things are only looking up for the Korean giant in terms of processing power, thanks to the recent expansion of the in-house Exynos line and the new 14nm FinFET manufacturing process, which we should see debuting as the Exynos 7 in the aforementioned Galaxy flagship.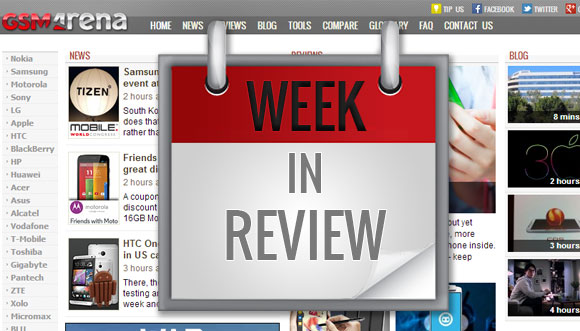 HTC has naturally been getting a lot of attention as well. Fans are looking forward to the new HTC One(M9) and One (M9) Plus handsets, whose specs were leaked in a benchmark score as well. Sadly according to another leak the two phones will not feature a dual-camera setup, like their predecessor.
During the past days we also saw a number of other new device leaks by Lenovo and Sony. Presumably these handsets will be present at the Barcelona venue and we will be able to take a closer look.
In other news Qualcomm expanded its mid-range chipset lineup with new affordable solutions, offering advanced features at a budget price. If you think you might have missed anything important during the past week, below is a table of what you found most interesting, so take a quick glance for a concise overview.
D
So MWC will mostly be S6 vs. M9. Unlike previous MWC, people should have easier time figuring out which to buy this time around. But, innovation is still the deciding factor.