The first half of 2018 is behind us, and as we rush into summer it's time to reflect on what smartphone manufacturers released and what are we expecting from the second part of the year. The first issue was by Paul; now we hand the keyboard to Yordan.

H1 2018 has been unimpressive, but I remain positive.
First half recap
In the world of leaks, rumors, and announcements there is hardly a new beginning when a calendar page turns. Back in January we already knew Samsung is preparing the Galaxy S9, Xiaomi will keep expanding to new countries, and Huawei will stay on its course of flooding markets with devices in all price segments. What I didnít expect back in January and still canít believe to this day is how much companies from China have influenced the overall landscape.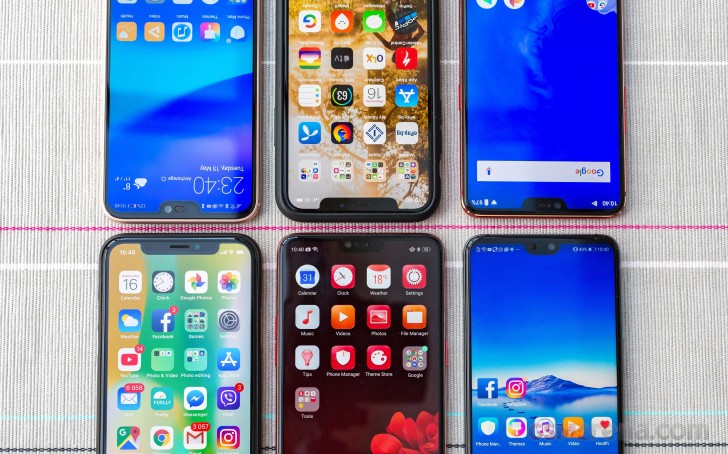 Back in January I wrote an article on vivo and their demo of an under-screen fingerprint technology in Las Vegas during CES 2018. Although Samsung and Apple were rumored to be the first companies to introduce the tech, it was the Shenzhen-based manufacturer that outsmarted everyone else with the X20 Plus UD, then followed by X21 UD and the vivo NEX S that I covered straight from the launch event in Shanghai.
Just a week later another BKK company, Oppo, unveiled the Find X with the pop-up mechanism, sending a message to the traditional big players - either keep up with innovations or be prepared to go down in the gutters.
It is incredible how every UI tries to copy iOS and ends up completely different than the other.
One thing that I dislike in phones from China is the user interface. Flyme, ColorOS, FunTouch OS, nubia UI are similar in their attempts to copy Apple, but somehow they end up so unique, you have a hard time switching from one manufacturer to another. Which, I guess, is one way to create brand recognition. Another possible reason for the hard customization is market preferences and how users like their devices.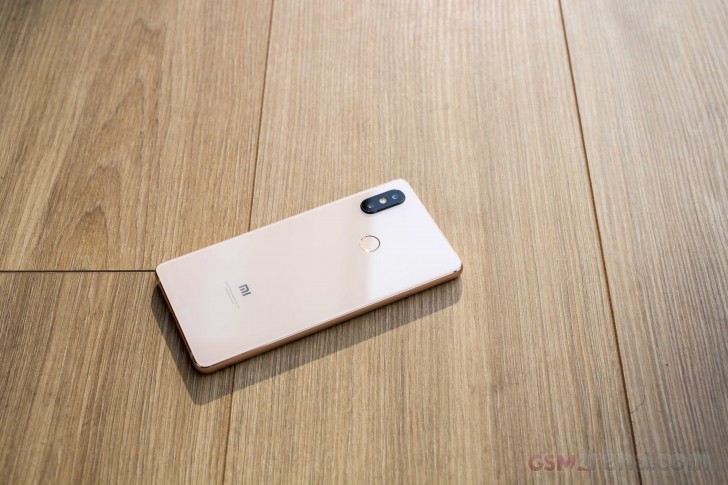 There is a lot to talk about Chinese presence during H1 2018 simply because other makers failed to impress. Samsung Galaxy S9 duo, OnePlus 6 and Nokia devices are just a slight update over their 2017 predecessors, while former giants like LG and HTC are unsuccessfully trying to keep up. With this H1 picture, here are my expectations for the forthcoming second half.
H2 2018 expectations and why it will be a big flop
Yes, that is correct. I think the second half of 2018 will be just as unimpressive as the first one, with just one or two phones that might stir the pot. With most of the flagships already outed, I am eagerly awaiting to see what will the Galaxy Note9 bring us.
Is the new S Pen finally going to be a revolutionary tool or will it stay in its slot because owners still won't use it?
When Google introduced Pixel 2 XL, it was the most complete Android smartphone. Well, it still is, but now Iím hopeful that Mountain View will up its game with the Pixel 3 series and will stay with one superior camera instead of going for two or three snappers on the back, targeted at a particular niche of users, as some other companies do.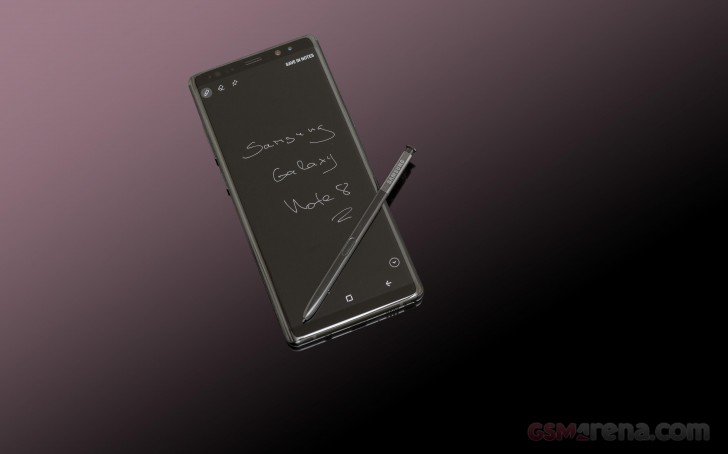 Apple is reportedly launching a new trio of phones in September. Given the two-year cycle of innovation from Cupertino, the new phones will also be a refresh of the 2017 trio and all of them will come with a notch. Weíve seen plenty of devices with cutouts on the top and frankly, the iPhones utilize this feature in the most effective way. Iím pretty sure theyíll keep rocking it in late 2018 and early 2019 until someone comes up with a prettier and more straightforward solution for the selfie camera.
Huawei might have something in mind, but only time will tell if that is the right way.
2018 rivalries
Patent wars will always be a thing, but with the changing political landscape, another type of altercations came in front - the trade wars. First Huawei was barred from selling devices through carriers in the US, then ZTE was on the brink of extinction because of turbulent diplomatic relations. This is bad for the mobile industry in two ways.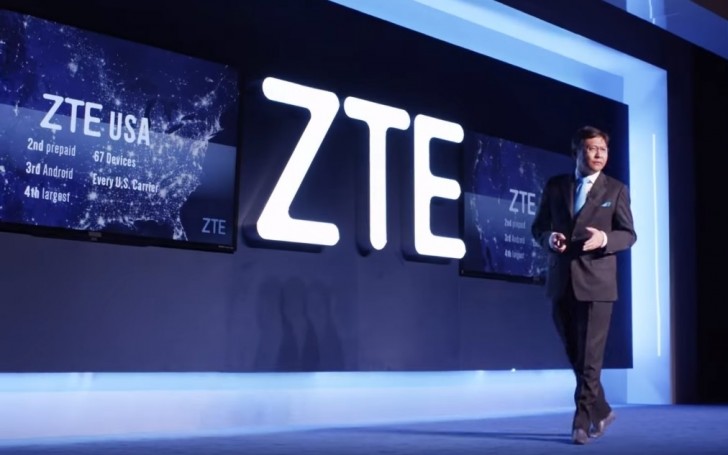 First, it is limiting competitiveness, instead of promoting it. Restricting some companies to trade is showing cowardice, and I think markets should be more open so we can see how far the innovation race will take us.
Second, it is preventing customers to budget properly. You either have to buy the expensive local products and components or go for the cheaper solutions that will eventually become more expensive due to taxes, tariffs, and lack of any support. Between trade wars and patent wars I prefer the latter - at least it is not hurting the end customer and pushes companies to try harder.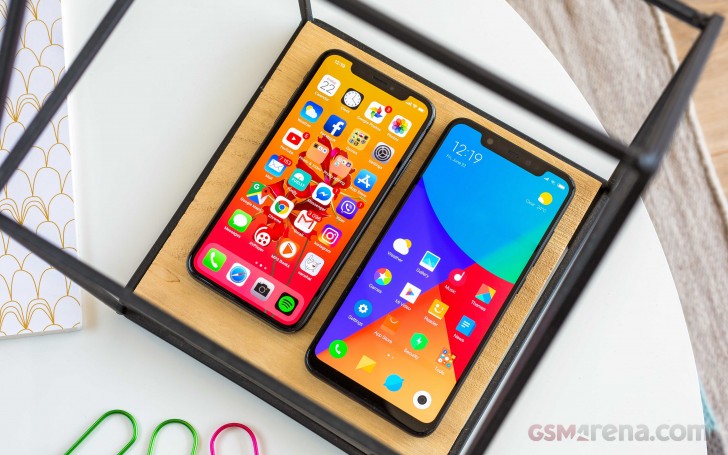 Sometimes weíll have an abomination like the nubia UI by ZTE. But sometimes we will receive an absolute beast of a phone like the Huawei P20 Pro with its stunning camera and tailored chipset.
Hereís to a healthier competition in the upcoming months and may the best one win without the others failing miserably. Thereís room under the sun for everyone, even HTC.
?
It doesn't work that way sir, Google cannot defy physics nor is it the greatest ever Compare iPhone X dual camera vs Pixel 2 XL Yes the potraits and Nighttime photos nare good on pixel But The iPhone uses telephoto lens and at 4k it is...
O
What about the Sony Xperia XZ3 which is expected to be announced at the end of August?
K
Hahahha, those were your examples? Lol. I am not a Apple fan by any stretch of the imagination. I hate their flagship "iPhone X" for cutting the headphone jack, getting a fragile glass-back, using a weird aspect ratio, then removing some of the dis...