It's not so often Google does so many changes in its OS as we're getting with Android P. The public beta came out this week and we quickly enrolled a couple of devices to see what all the fuss is about. You can read about our findings, but we're interested to read your thoughts. And, well, count the yeas and the nays.
The most obvious change is the introduction of gesture navigation - you're going to be swiping your way around instead of tapping to switch between apps. The Back button is still here though, what's that about?
The quick toggles have been reimagined yet again - yes, we like the look, but what happened to the quick menus for changing the Wi-Fi network then and there in the notification shade instead of going to settings?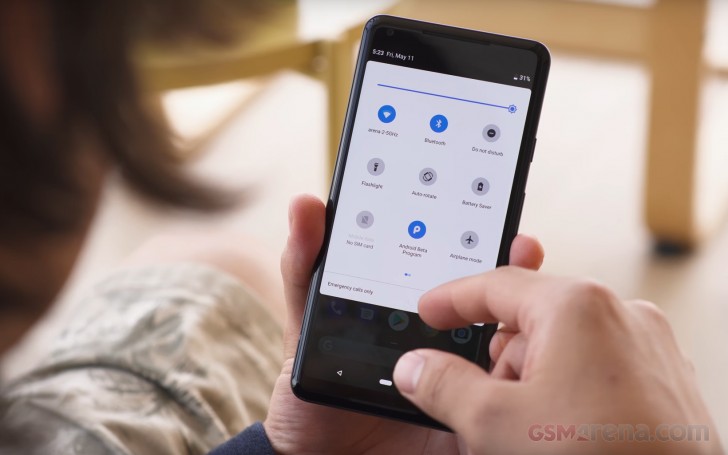 Notifications have seen their share of tweaks too, the settings menu's gotten more colorful, and you can now choose the default behavior of the phone when you plug it to a computer - no more selecting 'file transfer' every single time. Adaptive brightness has gained some smarts, the new volume control has made us realize how unintuitive it's been until now, and the detailed app usage data might lead us to even more unpleasant realizations.
That's just reiterating some of the more important new bits - for a more detailed look, do check out our Android P first look.
And then come back here and vote - Android P, hot or not?
D
The 3 toggles in each row of the notification panel is so stupid. Who are they catering to? Kids or big finger people or something? I want Wi-Fi, Bluetooth, GPS , torch, sound mode all in one row.
?
You are a good example of regresessive users. Having gestures is a joke. Buttons are faster, safer and simpler. The LG V20 has even better solution with it's second screen, because you can switch between apps with one tap.
ADVERTISEMENTS