The two iPhone 8 models are now available for pre-order and the X will go on pre-order late next month. But they cost a lot of money, do you think they are as hot as Apple says they are?
The iPhone 8 and iPhone 8 Plus havenít changed that much. Sure, they have Wide color gamut displays and the cameras have been upgraded with 2160p @ 60fps video capture. Thereís also wireless charging and a new chipset too, but did the iPhone 7 ever feel slow?
However, if youíre coming from the 6s generation or earlier, the new models are a sizeable upgrade. But think about it Ė once Apple gets the production line in order, will all 2018 iPhones look like the X? If yes, the iPhone 8 would look very old very fast.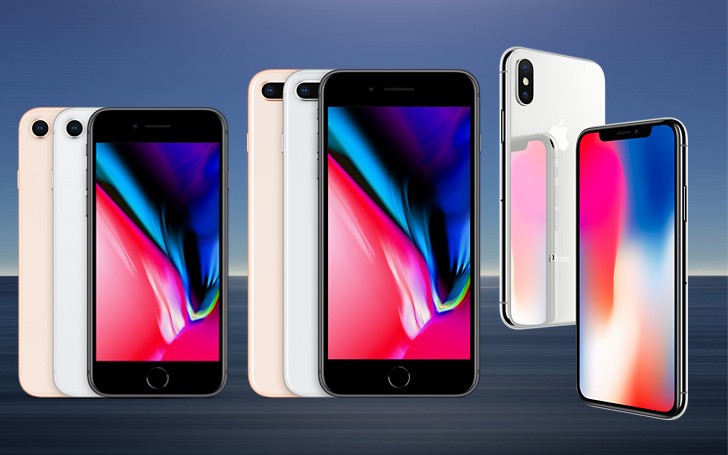 Speaking of the iPhone X, itís clearly the star attraction. The first new iPhone frontal redesign since the 5, which came out in 2012, half a decade ago!
Its screen is fairly unique in shape and adds HDR10/Dolby Vision support. Plus, you get the TrueDepth selfie camera for animoji support and, of course, the new biometric unlock. The removal of TouchID is a big question mark, though. Is FaceID fast enough? Will it work in all conditions? Only one way to tell and that will be on November 3 at the earliest.
So, is the iPhone X worth $1,000 dollars? Is the Super Retina Display enough to spend $200 more than the 8 Plus? Will you stick to the smallest new model? Or skip this generation of iPhone entirely?
D
That's why I said 'you get what you pay for'
D
Did you compare iPhone 8 to iPhone 6s in Wiki? Note 8?- I don't think so.
D
Yes, i-Xpensive will dent your bank acc.