This week saw a surge in phone announcements. The newcomers span a wide range of sizes, capabilities and price tags. You can get more familiar with them in our New phones of the weeks article.
We picked out the eight most interesting phones and we're curious to see what you think of them. Which one is 'best'?
Clearly we don't mean the best specs, pricier phones tend to have an advantage there. Then again, the ZUK Z2 offers a great deal on a Snapdragon 820 chipset, a great battery and an ISOCELL camera.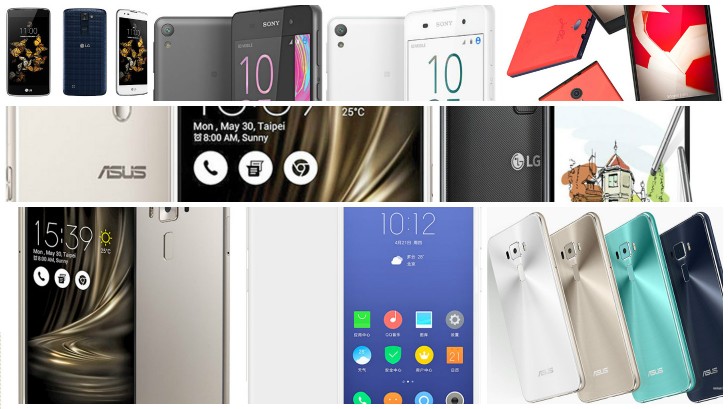 LG and Sony focused on more affordable devices this week. The LG X Power has an even bigger battery than the ZUK, for example. The Sony Xperia E5 is an option for those that can't quite afford the Xperia XA. LG also lifted the covers off the Stylus 2 Plus, a 5.7" slab with, yes, a stylus.
If you want big, however, the Asus Zenfone 3 Ultra offers a gargantuan 6.8" screen. Like the smaller (if you can call a 5.7" AMOLED screen that) Zenfone 3 Deluxe, it has a 23MP Sony camera with OIS and 4K video. The Deluxe has a Snapdragon 820 chipset, while the Ultra and the base Zenfone 3 (a teensy 5.5" handset) use Snapdragon 625 instead. The base phone has a 16MP camera.
And then there's the surprise guest - a new Jolla phone. The Jolla C keeps the mobile Linux fire burning and a limited run will go to Sailfish Community Device Program members (just 1,000 phones). Are you still a believer the Maemo, MeeGo, Sailfish dream?
Do Quizzes