Android One's initial lineup was pretty obscure – low-end phones from brands you haven't heard of. But a couple of recent phones are filling the gap left by the discontinued Nexus line, namely affordable but capable phones with software controlled by Google.
We just finished reviewing the Xiaomi Mi A1 and we came away impressed. For around €250 give or take you can have a 5.5" 1080p screen, dual 12MP camera and long battery life (S625 chipset + 3,080mAh battery, 80h Endurance).
You can get a similar Redmi phone with MIUI for a bit less but Xiaomi's software is a "love it or hate it" kind of thing.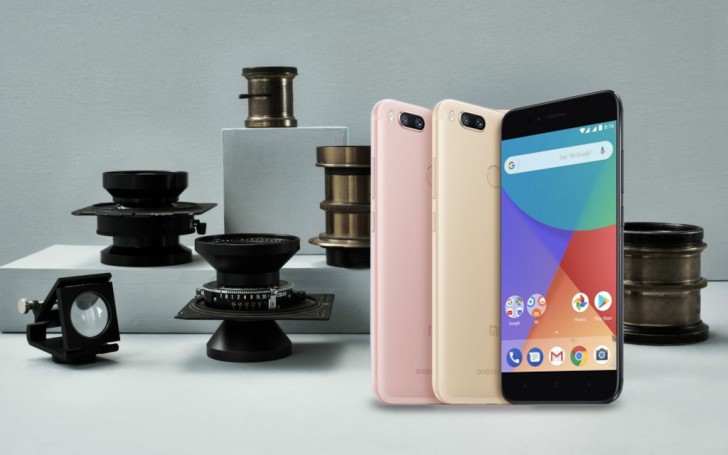 Motorola has a similar phone – the Moto X4. It's smaller with its 5.2" 1080p screen, but has a newer Snapdragon 630 chipset (and a similar 3,000mAh battery). The 12MP dual pixel camera has a slight advantage in pixel size – the main sensor has 1.4µm pixels (vs. 1.25µm on the A1).
Both phones currently run Android v7.1 Nougat, but v8.0 Oreo will arrive in due time. It remains to be seen if the Android One team or other pure Androids like the Nokias will get updated first.
The Pixels already got the promotion, so One isn't as fast as Pixel. And some key Google apps are missing, like the excellent Pixel camera app.
But it doesn't cost as much as a Pixel either – certainly the Xiaomi Mi A1, the Moto X4 is a tad pricey. It's also nice to see official presence in Europe, the Mi A1 can be had from multiple local retailers – no more gray imports!
So, do you think that Android One has successfully replaced the Nexus phones?
Can Android One replace the Nexus phones?
d
Yeah it can bring nexus taste to more people with more affordable price., But today android one seems not 100% nexus / pixel style, since mi a1 opted to using softkey navbar. Well it's not bad
S
I think both are not that different, apart from names... Pixel is a phone in which, both hardware and software are connected, while Android One is a software aspect mostly, and its not necessary that hardware is that connected to it. Secondly,...
?
I don't think this will ever happen... And that's what makes android one special... after Xiaomi mi A1 One is no longer a ecosystem of lower-end uknown brand smartphones, but rather midranges with common features (Memory card , Audio jack, etc...)...