Apple's recent announcements got relatively muted responses - the spirit of innovation is missing. Young Xiaomi did a much better job of launching a device that got everyone talking, the bezel-less Mi Mix.
It's almost all screen - 6.4" inches of it - and yet it's only as tall as an 5.5" iPhone 7 Plus and about as wide. Yes, many point to Sharp's Aquos line (and in fact Xiaomi used a Sharp screen), but the latest Aquos Xx3 abandoned the bezel-less design of its predecessors and even the Xx2 isn't as impressive as the Mi Mix.
Xiaomi thought this through and used a 17:9 display - enough to fit 16:9 content and leave room for on-screen controls. When you have that much screen, you can carve out parts of it for things other than apps, we're curious to see how MIUI develops to make better use of this design.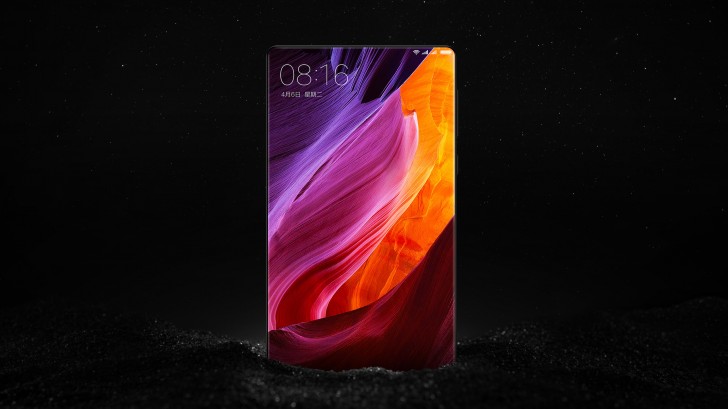 We especially love that the corners of the screen are rounded, which underscores that the Xiaomi Mi Mix is like nothing you've seen before.
The company went all out and made sure this is more than just a pretty face. There's a "reasonable" model with a ceramic body, Snapdragon 821 and a 16MP camera. Then there's the Exclusive Edition, which bumps up memory to 6GB RAM/256GB storage (UFS 2.0 to boot) and adds 18K gold-plated rings around the camera and fingerprint reader. One can make a solid argument that this is the most impressive phone of the year (and perhaps a good part of next year).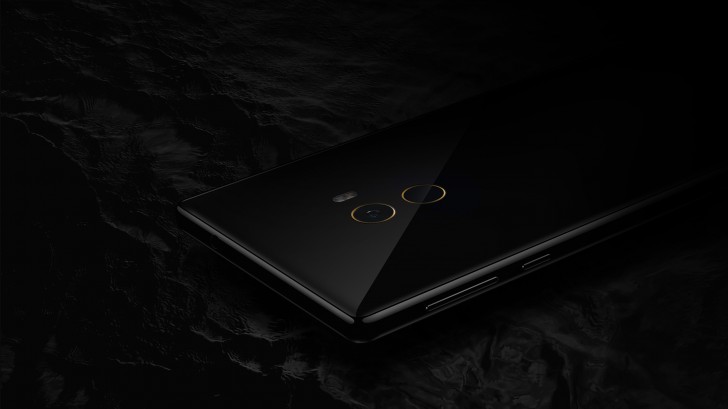 If we had to nit-pick, we'd point out that the screen is 1080p (2,040 x 1,080px to be specific, remember it's 17:9). Still, a 362ppi pixel density is quite fine for the first-generation display of this kind (remember LG's first flexible display was 6" 720p). Plus, official specs promise 1,300:1 contrast and 500nits of brightness, 94% NTSC color gamut coverage too.
The other thing is the 16MP camera - it uses an OmniVision sensor with 1µm pixels, which are unlikely to provide a great low-light shooting experience.
You could also make an argument that it is too big. Yes, the Xiaomi Mi Mix is the smallest 6.4" in the history of the world, but even if it had no bezel it would be quite large. Sharp chose to focus its efforts closer to 5" and the Aquos Xx2 has a 5.3" bezel-less display.
Or perhaps you wish a company other than Xiaomi would build such a phone - if not for worries about the heavily customized MIUI then for the availability. Currently, some retail channels are promising the Mi Mix but units will be limited in number (this is more of a proof of concept than a mass market device). Not to mention Xiaomi's lack of official stores in the West.
For example Samsung might pull it off. It launched the Galaxy Edge (its first curved screen phone) with a similar semi-prototype status but when it saw the high demand, it ramped up production. The "edge" displays on Galaxys already have pretty thin borders.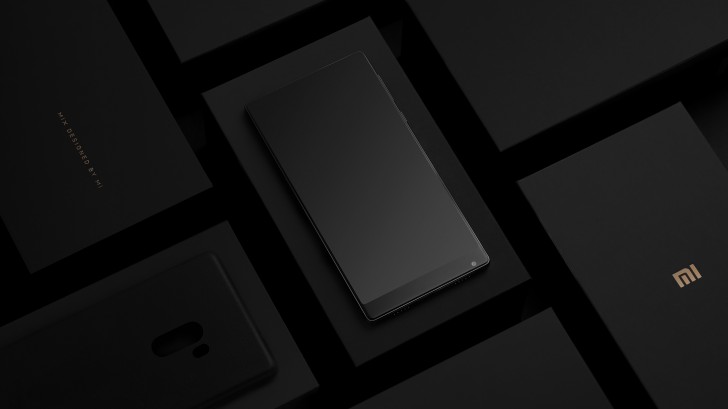 Then there are others who will stick with Apple no matter what - even saying that the iPhone 8/7s will have a bezel-less display (every year there are such concept images floating around). That or something about accidental screen presses because the bezels are too thin.
What we want to know is this - which one are you? An early adopted that will go through the hurdle of customs to import a Xiaomi Mi Mix at any cost? An impressed onlooker that is waiting for higher screen resolution or better camera? Or is it the size of the screen that worries you?
F
Yes I would buy a Mi Mix if it was sold in the U.K. Could anyone tell me if that is going to happen soon
D
Love the trolly option about iPhone. Love it even more that it is barely in the running!
a
awesome design/ definitely buying this concept phone/ iphone is nothing...