The HTC 10 is the last to join this spring's flagship party, with the LG G5 and Samsung Galaxy S7 announced some two months ago, and already widely available. Even the Huawei P9 beat the HTC 10 to it by a week. So it begs the question is the 10 fashionably late, or just late?
The Koreans will give it a nod for the QHD resolution on its Super LCD 5(who's counting) - HTC didn't make the jump from FullHD last year, but 2017 would have been too late. They share the same heart too, at least in some parts of the world - the Snapdragon 820.
The Taiwanese company also takes the same approach as Samsung (which was actually introduced by UltraPixel M8) to imaging - fewer, but larger pixels on its rear camera. HTC calls it Ultra Pixel 2. The LG G5 and Huawei P9 are unimpressed by such single-cam efforts and go about arguing whether wide-angle of black-and-white images are "it" this year.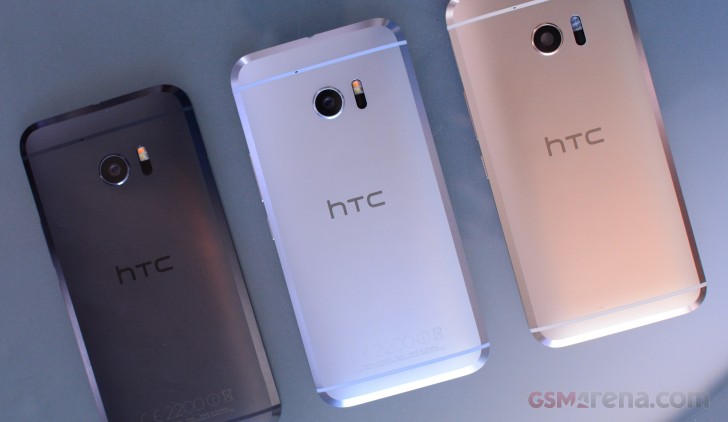 What neither of those can brag about, though, is an optically stabilized selfie camera - the HTC 10 pulls out its trump card. Yes, it's just 5MP, but they're 1.34Ám each, and sit behind an f/1.8 lens. The Galaxy S7's optics may be a smidgen brighter at f/1.7, but the stabilization should be able to make up for it and then some.
And that's before we get to the HTC 10's body - "a perfect 10" some have already called it. Adding sharp edges to the graceful curves of previous One's, this latest is simply a stunner.
At least that's what we think, what do you reckon?
D
Beautiful, I want 64gig version...
N
I cant wait to see the review and specially on the battery section. In addition, I will buy this phone if it is available on 64Gb. regards Nasser
D
HTC 10 very hot!I M using the E9+ last 6 months & will surely upgrade to HTC this year end.HTC forever